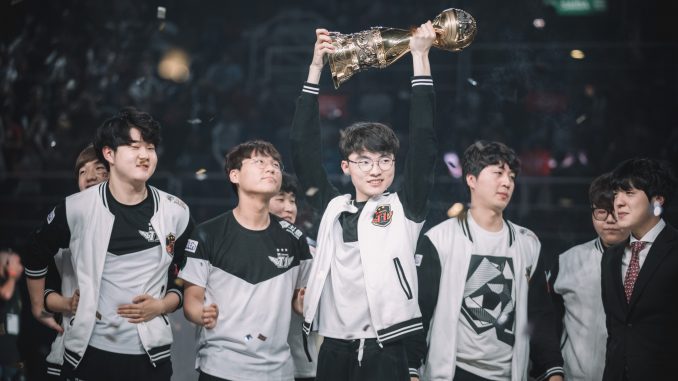 The defending champions add to their legacy with a 3-1 victory over G2 Esports.
by Andrew Salazar, League of Legends Correspondent
Korea's dominance in the international League of Legends scene continues,  as SK Telecom T1 defeated G2 Esports to win back-to-back Mid-Season Invitationals.  The win boosts SKT's legacy and marks the fourth international tournament win in a row for the Korean powerhouse.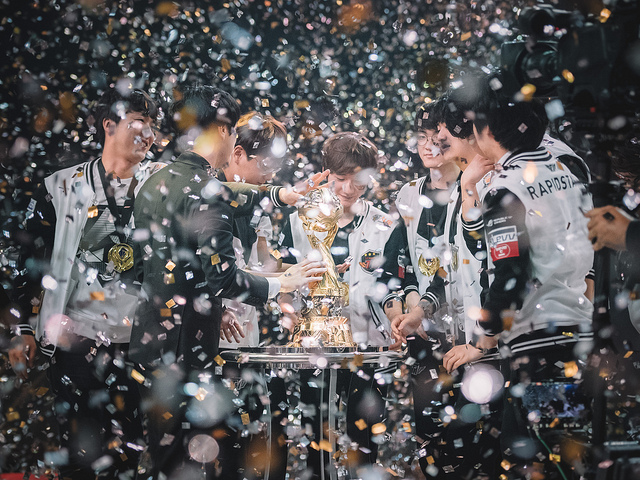 While the SKT organization has a history of success, it is the first time Heo "Huni" Seung-hoon and Han "Peanut" Wang-ho have won an international championship.  Peanut, in particular, had a fantastic series, but it was Lee "Wolf" Jae-wan who earned MVP honors for his impressive engages and frustrating escapes in the Grand Finals.  With the Summer Split and 2017 World Championship approaching, it is clear that the rest of the world's teams have their work cut out if they plan on dethroning the reigning world champions.
G2 Esports have already made strides to raise their profile, as the second place finish at 2017's MSI marks their most successful international tournament to date.  The team managed to shed their reputation for "vacations" with this finals appearance, and they will return to Europe with their heads held high.  It is likely that this team will make it to the World Championship in September, and if they do, they can arrive with the confidence that they can compete with the best teams in the world.
Game One
G2 Esports set up camp on the SKT mid-lane to shut down Lee "Faker" Sang-hyeok early.  Within 13-minutes, both SKT and Faker found themselves 0-4 to start the game.  SKT's jungler Peanut has been a monster on Lee Sin this tournament, and he filled the highlight reel once again to win several fights for SKT around the map.  Peanut secured three kills near Baron to earn SKT both the Baron Nashor and Elder Dragon buffs, and SKT used this advantage to march into the G2 base and start the series 1-0.
.@sktelecom_t1 take full control as they pick up another 4-for-2 trade near the Baron Pit! #MSI2017 pic.twitter.com/HkJoTLbam0

— lolesports (@lolesports) May 21, 2017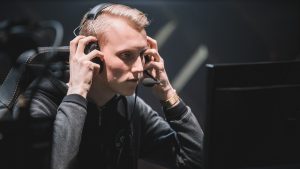 Game Two
G2 Esports took small victories in every single lane to start the game, and SKT made uncharacteristic mistakes.  The two teams battled around the map, but SKT struggled to reach Jasper "Zven" Svenningsen's Kog'Maw in the backline – he served truckloads of damage throughout the game.
After a well-executed team fight in the bottom lane, G2 comfortably shoved into the SKT bottom lane and picked off lone members of SKT to keep pressure on the SKT nexus and even the series 1-1.
Game Three
SKT saw an opportunity to get Peanut his signature Lee Sin during the draft, and it paid off.  He was relentless in his pursuit of G2 and found kills in all three lanes to earn SKT a 6-0 lead 13-minutes in.  Faker's Ahri secured a large gold lead due to Peanut's ganks, and he terrorized the G2 backline during the mid-game fights. A 34-minute Baron Nashor gave SKT the pushing power to attack the G2 base, and SKT ended the game 2-minutes later to take a 2-1 lead.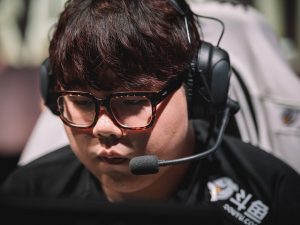 Game Four
Peanut impressed again with a a 9/0/6 Olaf stat line, but the real star of this game was Lee "Wolf" Jae-wan.  He was aggressive with flanks on the G2 backline and thwarted G2's attacks by removing teammates from harm's way.  Wolf performed both of these feats in a single skirmish during a team fight near the top lane, and SKT secured Baron Nashor to take a commanding lead over the game.
The SKT lead grew to a massive 13k 31-minutes in, and they dismantled the G2 roster to secure a second Baron Nashor.  SKT flooded the G2 base with Baron-empowered minions and cleaned up the remainders of the G2 squad.  They destroyed the G2 nexus, won the series, and continued the SKT dynasty with a second consecutive Mid-Season Invitational championship.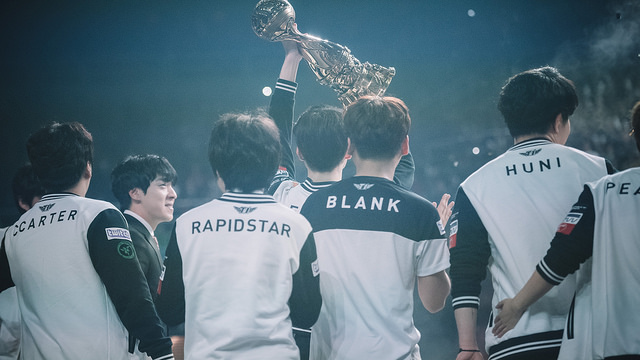 With this win, SKT's trophy case now contains three World Championship and two MSI trophies.  This organization has already earned esports accolades in Starcraft, but after the continued dominance by the League of Legends team, SKT is making an argument for the best org in esports history.  If this group of players continues to play at this level, the rest of the world has little chance of earning a world championship in 2017.
Photos courtesy of Riot Games.