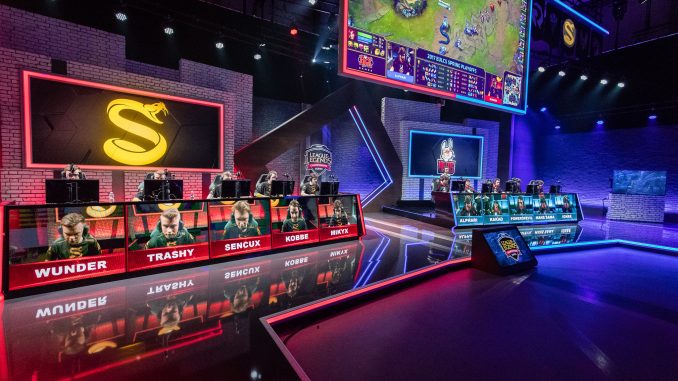 Each team books place at EU LCS Semifinals in dramatic fashion
by Kim Newsome, EIC
With one reverse sweep and a shutout, the 2017 Spring EU LCS Playoffs weekend has been one for the memories.  Saturday, Misfits came back from an 0-2 deficit in an up-and-down performance against Splyce.  Sunday, Fnatic pulled off an astonishing upset to blank H2K 3-0, who were expected to be in fine form after their first place finish in the qualifiers.
Misfits v Splyce
Splyce began their quarterfinal battle by applying pressure on all lanes in the first two games, and Misfits couldn't seem to find a counter.  The clever team play from Splyce to take the Elder Dragon while top laner Martin "Wunder" Hansen teleported into the enemy base to deliver the final hits with his Kled was enough to put Splyce up 2-0 in the match.
Game 3 looked like more of the same from Splyce at the start, but a key team fight in bot lane went in Misfits' favor and the game quickly got out of hand for Splyce.  Misfits were able to freely move around the map and pick apart the enemy with precision and patience.  In the end, that persistent play paid off, and Misfits took the third game.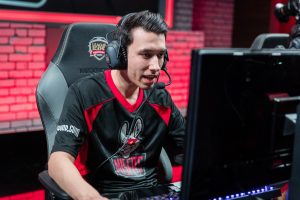 Game 4 saw Misfits' mid lane presence Tristan "PowerOfEvil" Schrage post a 9/1/7 KDA (kills/deaths/assists) with his LeBlanc, and seemingly taking down enemies at will.  Misfits quickly evened up the series thanks to PowerOfEvil's quick reaction and swift punishment for Splyce's small mistakes.
The final match again saw PowerOfEvil performing some heroics for his team, earning a double kill early on.  He finished the game with 9/1/4 KDA.  Splyce attempted to make some late-game plays to turn the match in their favor, but momentum was with Misfits, and they completed the reverse sweep in 39 minutes.
Misfits will face Unicorns of Love in their semifinal match in Berlin.  Splyce earned themselves a 5/6th place finish and 10 championship points.
Fnatic v H2k
Sunday's quarterfinal in the European League of Legends Championship Series Spring Split playoffs saw Fnatic shock H2K with a 3-0 sweep in their set.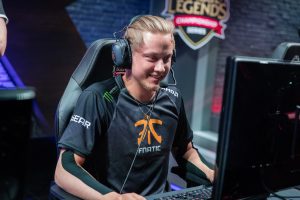 Game 1 started with an unusual champion pick: Twitch for Martin "Rekkles" Larsson.  He did well with it, earning a 9/2/8 KDA, and pushing into the H2K base to win the first game.  Rekkles featured again in the second game, this time picking Vayne.  He found two quick kills and again was dominant in the match with a 6/0/5 KDA, while his teammates adopted a strategy to essentially protect the Vayne and gain the power to push into the base.
H2k attempted a comeback in the third game, as H2K's Elise took first blood with a quick gank, but Fnatic answered back quickly.  Rekkles' Kennen and Fnatic jungler Mads "Broxah" Brock-Pedersen's Kha'Zix looked confident while roaming the map and shutting down any potential opposition plays.  Fnatic forced and won their team fights to burst into the semifinals on the back of the impressive sweep.
Fnatic will be up against G2 Esports in the semifinal while H2K's season is over.
The first EU LCS Playoff semifinal match begins Saturday, April 15th at 11 am EST.
Photos courtesy of Riot Games.