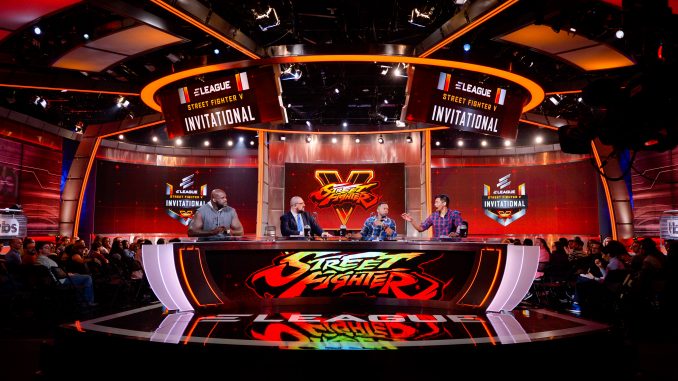 The 2017 Capcom Pro Tour is well underway, and to celebrate (and raise money for the Tour prize pool) Capcom have released some Tour-themed content for Street Fighter V.   
Fans and players can buy the Capcom Pro Tour 2017 Premier Pass ($24.99), which includes the following:
Additional Costume ("Capcom Pro Tour"): Ryu
Additional Costume ("Capcom Pro Tour"): Ken
Additional Costume ("Capcom Pro Tour"): Champion's Choice Costume
Capcom Pro Tour Stage
1 exclusive CPT-themed color option for all 28 characters
2 Titles: "Capcom Cup 2017" and "Capcom Pro Tour 2017"
The costumes and stage can be purchased separately for $5.99 each.
Starting in June, players with the CPT Premier Pass will also be able to participate in in-game events to win Fight Money.
According to Capcom, at least 30% of the revenue from the above in-game promotions will go to fun the 2017 Capcom Cup prize pool, and 50% goes toward the tournament production costs.
The fundraising model works; in 2016, Team Liquid's Du "NuckleDu" Dang won $230,000 in prize money at the Capcom Pro Tour Finals.
---
Group C of ELEAGUE's Street Fighter V Invitational will return on May 5th with Group C, but this week a different kind of competition will air: The Celebrity Showdown.  NBA Hall of Famer and basketball presenter
NBA Hall of Famer and basketball presenter Shaquille O'Neal, Grammy winner Lupe Fiasco, Super Bowl Champion Reggie Bush and pro wrestling star Natalie Eva Marie will face off in a televised Street Fighter V tournament on TBS at 10pm EST.
The celebrities are competing to raise money for charity, and the single-elimination tournament will consist of two first-round matches and a winner's match (three matches total).  The champion will earn a majority of the prize pool, with all other participants receiving a portion of the funds for their charities.
Don't miss @SHAQ hadoken the competition in the #ELEAGUESFV Celebrity Showdown this Friday, April 28 at 10PM ET/PT on @TBSNetwork pic.twitter.com/hf8shWWOMo

— ELEAGUE (@EL) April 25, 2017
---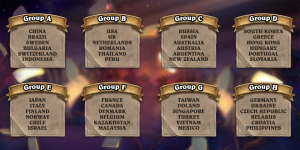 The third week of the Hearthstone Global Games began Tuesday.  As we've noted before, 48 countries are competing for a share of the $300,000 USD prize pool.  Team USA's performance has been as strong as their roster would indicate sitting at a cool 2-0 after easily dispatching UK 3-0 in week 1 and the Netherlands 3-1 in week 2.
So far, Team USA have gone undefeated, beating UK 3 – 0 in the first week, and the Netherlands 3 – 1 last week.
Week 3 Schedule:
April 25: Bulgaria vs. Indonesia, Singapore vs. Turkey, Hong Kong vs.. Portugal, Germany vs. Philippines, Czech Republic vs. Croatia
April 26: Denmark vs. Kazakhstan, UK vs. Romania, Spain vs. Argentina, Finland vs. Chile, Canada vs. Belgium
April 27: China vs. Brazil, Taiwan vs. Mexico
You can watch a live stream of all of the matches here.
---
In the Heroes Global Championship (HGC), the top pro Heroes of the Storm teams in North America, Europe, China, and Korea continue to battle for a spot at the Mid-Season Brawl and the chance to take home the $80,000 first prize.
North America Week 7:
The Mid-Season Brawl spots are up for grabs in this region as favorites underperform and underdogs rise through the ranks.  At 9 – 1, Tempo Storm have the best chance at the top spot, while Gale Force (7 – 3) hover just behind after suffering an unexpected defeat at the hands of 3 win team No Tomorrow.
Since the season resumed, No Tomorrow and Team Freedom (4-6) have looked like completely new teams, as both are two match win streaks, breathing new life into their bids for the Brawl. Meanwhile, top-ranked Team 8 (6-4) are in a bit of a slump, losing their last three matches, including a close one against underdogs B-Step (5-5).
Europe Week 7:
In Europe, it's tight at the top of the table as there are some must-win matches ahead for the teams with the best chances to make it to the Mid-Season Brawl.
Undefeated Team Liquid (10-0) will need to beat both Team Dignitas (8-2) and Fnatic (9-1) in Week 8 to keep their perfect record, and their hopes of a guaranteed trip to Sweden, intact.  Team Liquid will also have a hard time winning their matches this week, especially coming off of losses to Fnatic and Team Dignitas at the Western Clash.
Heroes 2.0
Heroes of the Storm 2.0 is here, and to celebrate, two of HGC Europe's best teams – Fnatic and Team Dignitas – played in a friendly exhibition match on the brand-new battleground Hanamura during the Heroes 2.0 live stream on Tuesday, just before a brand new Hero was revealed.
Our showmatch wraps up with @FNATIC taking the final payload to win the game! #HeroesLaunch

>https://t.co/nkWioaT4y0 pic.twitter.com/pzjX9bA1mN

— Heroes Esports (@HeroesEsports) April 25, 2017
Check out the Heroes of the Storm 2.0 Launch Notes.