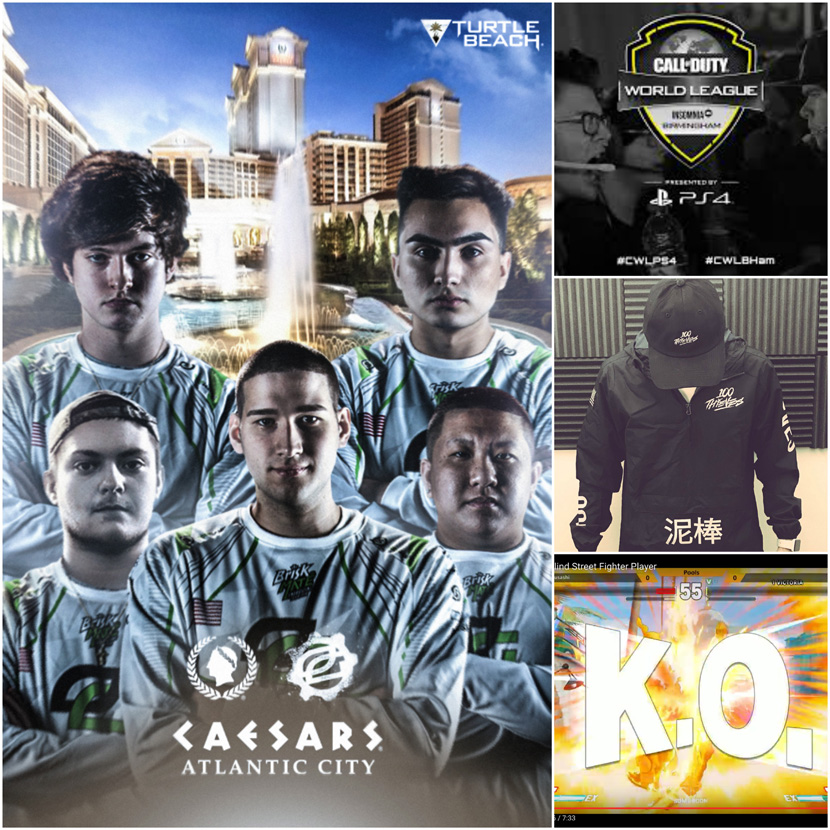 Sometimes news needs to be fast, which is why we have ESS Bytes – a short round up of noteworthy stories from the esports and gaming communities.  
Have a news tip or a press release to share?  Email us at esportssource(at)gmail.com.
---
3 Weeks.
3 Tournaments.
3 Championships.#CWLDallas #HaloWC #GearsAC pic.twitter.com/s4J0OUTXf0

— OpTicUpdate (@OpTicUpdate) April 3, 2017
Over the weekend, players from OpTic Gaming exerted dominance over the console FPS scene once again as their Gears of War team won the Atlantic City Open and the lion's share of the $200,000 prize pool.  The previous weekend, OpTic Halo became the Halo World Champions.  The team to start the Championship streak were the Call of Duty squad, who took home the CWL Dallas title at the beginning of March.
Their fans, known as the Green Wall, have had a lot to cheer for when it comes to console titles, but the CS:GO team has been struggling with team changes.  The team placed second in the online iBuyPower Spring Invitational over the weekend, netting $4000 in prize money.  They will have a chance to win another title for the organization at Beyond the Summit's cs_summit April 19th-23rd.
---
Tickets are still available for the final tournament before the Call of Duty Global Pro League begins.  CWL Birmingham is an EU-only event that will be a part of Insomnia60, a gaming festival featuring YouTube stars along with smaller Overwatch, League of Legends, and Halo tournaments.
The event will feature other tournaments, but it appears the Call of Duty: Infinite Warfare event will be a major attraction, which is quite a step up from years past according to veteran EU player Shane McKerral:
Gamers dont know how good they got it these days, I remember getting boo'd in finals of i45 because the crowd wanted a pub quiz instead

— Shane McKerral (@LDLC_ShAnE) April 3, 2017
---
Falling under the category of "not sure if esports" is news of Hundred Thieves (100 Thieves) probable return.  You may remember, former professional Call of Duty star Matthew "Nadeshot" Haag announced the organization and picked up a struggling Call of Duty team after they qualified for Stage Two of the Call of Duty World League in 2016.  The team landed in last place in the league, and Nadeshot let the team go following a string of poor results and some internal team drama.
The lifestyle and gaming vlogger has been dropping hints at his organization's return in some capacity on social media lately with a series of photos of Nadeshot wearing 100 Thieves apparel.
Will it be an esports team?
Will it be a streetwear brand?
— Nadeshot (@Nadeshot) April 2, 2017
— Hundred Thieves (@100Thieves) April 2, 2017
(ESS' money is on the streetwear idea)
---
This guy won at his first local Street Fighter V tournament, and he's blind.
What's your excuse?
As Kotaku reported, Sven van de Wege from the Netherlands traveled to Madrid, Spain for the Sonic Boom 2017 tournament there and took a best of three series off of an opponent while playing as Ken.
When he got home, he found a lot of support for his esports journey online, and had this to say:
Many people are trying to play without sight. They are heroes. It's not easy to handicap yourself while others are watching #sonicboomiv

— Sven van de Wege (@SvenvandeWege) April 2, 2017
It was a wonderful weekend. Congratulations to the winners of #sonicboomiv @madridfgc You all did a great job!

— Sven van de Wege (@SvenvandeWege) April 2, 2017
The lesson: do what you dream.