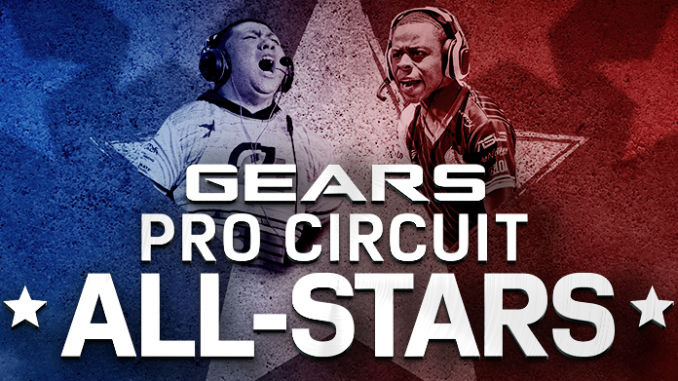 Gears of War and MLG have announced their first All-Star Esports event!  Just 20 pro players will be picked to participate, and the players will be drafted into four teams headed up by pre-determined captains.
All-Star Captains:
Xplosive (OpTic Gaming)
ToySoldier (Team EnVyUs)
Kyle (Echo Fox)
Demo (eUnited)
The teams will play each other in a best of one pool play semifinal before the main event: the top two All-Star teams going head to head in Las Vegas before the start of the $250,000 MLG Las Vegas Open in June.
The prize?  Pride, swag, and an All-Star emblem.
You can have a say in who will be playing in the tournament: visit the Gears of War All-Star site and vote at the bottom of the page.  You can also see a complete list of eligible players.  Fan voting ends April 26th.  The first round of matches begins on May 17th.
The @eSportsGears All-Star format & players have been announced! Fan Voting has officially begun, learn more at https://t.co/XYQBBcTreX pic.twitter.com/QE2S4046Ex

— MLG (@MLG) April 19, 2017
---
One Hearthstone season wraps up this weekend with The Hearthstone Collegiate National Championship, which is part of the Tespa Collegiate Series.  The top 8 college Hearthstone teams have a chance to win over $160,000 in scholarships and other prizes.
The National Championship will start on April 22nd at 9:45am PDT (12:45pm EST) at Esports Arena in Santa Ana, California.  (Stream)
Teams:
Shawnee State University
University of California – Berkeley
Ecole Polytechnique de Montreal
University of North Carolina – Chapel Hill
The University of Texas at San Antonio
Colorado State University
University of California – Riverside, Rutgers University
---
After three weeks, competitive Heroes of the Storm is back!  The Heroes Global Championship (HGC) started up again last week after a bye period.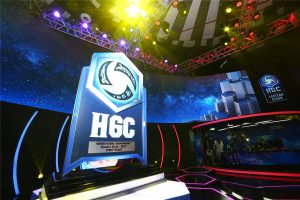 The top teams are competing to make it to the Mid-Season Brawl event and win the $80,000 first place prize.  The rest are trying to avoid the Crucible, the relegation zone where they can be bounced from the HGC by an Open Division team.
During Week 6, L5 proved they were still a force to be reckoned with, defeating both Mighty and GG in 3-0 sweeps.  Tempo Storm also looked solid, taking out rival Team 8 and No Tomorrow with sweeps of their own.
---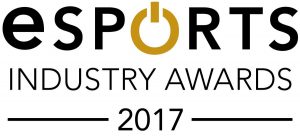 The eSports Industry Awards will have a formal announcement stream for their second event this week.  According to Gfinity, there will be additional categories this year, increased fan participation, and some "surprises".
2016 eSports Industry Awards Winners
You can watch the live broadcast on April 20th at 9pm BST (4pm EST) on Twitch.
---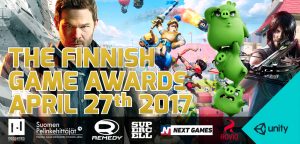 Awards season is in full swing!  The Finnish Game Awards Gala is happening in Helsinki on April 27th.  The event is being organized by the Finnish Game Developers' Association and NeoGames Finland Association.
Streaming info and a list of all of the nominees can be found on the event website, and fans can follow the awards night festivities with the hashtag #fga17 on social sites.