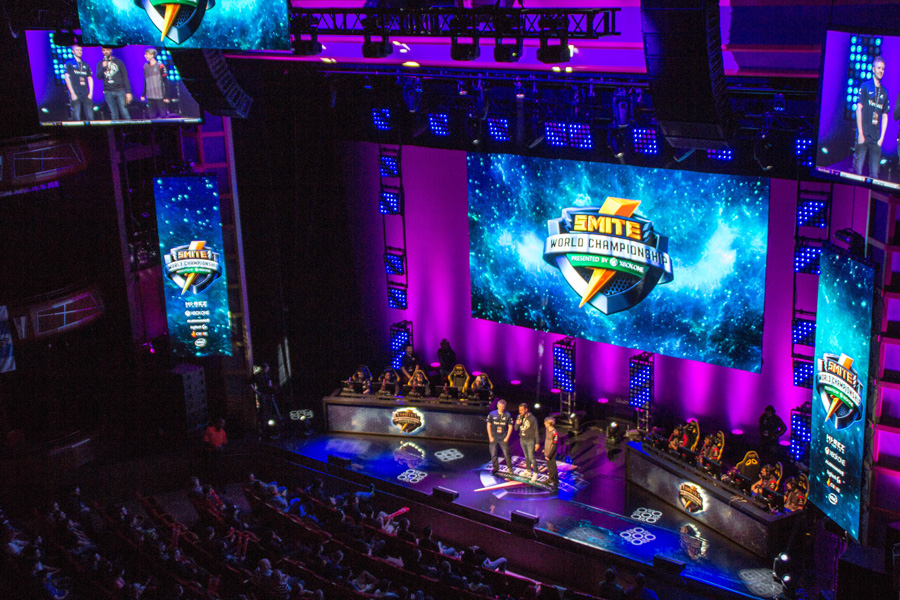 Hi-Rez Studios, the makers of esports titles SMITE and Paladins, are looking for some new faces to put in front of the camera, and they're reaching out to the fans for help.  The company is holding auditions via an open casting competition with a new job and $10,000 on the line.
Via a Hi-Rez press release:
Do you have what it takes to be the next great esports announcer? Amateur and professional esports announcers are invited to audition for The Caster, an upcoming reality show produced by Hi-Rez Studios. The show will pit casters head-to-head in an esports casting competition. The winner will walk away with a $10,000 cash prize and a chance to be behind the mic at Hi-Rez Expo 2018, the annual esports world finals for SMITE and Paladins.
Submissions for the show are now open and will close on April 10. Audition videos will be carefully reviewed by Hi-Rez staff and the top 10 contestants will be invited to Alpharetta, GA to compete in person. A good caster will have the ability to analyze a game, but also the enthusiasm and conversation skills to entertain the audience.
The competition is open to anyone with a passion for video games and esports announcing, and amateurs are encouraged to apply. Hi-Rez Studios casters represent all games created by Hi-Rez Studios, including SMITE, Paladins, and SMITE Tactics. Anyone interested in competing can go to TheCaster.TV to apply.
Sounds easy, right?   We wanted to find out what it really takes to be a good caster, so we browsed the tweets of prominent professional esports commentators to find out how they do their jobs.

Goldenboy (multiple esports commentator):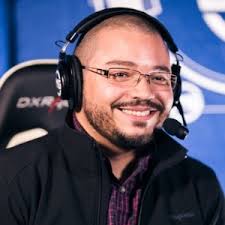 Endurance is key-
As someone who did a total of 16 hours of solo casting at COD Champs 2013 I can safely say that it's not easy to do my any means.

— GB @ #GFG2017 (@GoldenboyFTW) February 13, 2015
Welcome constructive criticism-
BTW I'm always down for feedback on my casting, especially for Overwatch, so don't hesitate to send it my way!

— GB @ #GFG2017 (@GoldenboyFTW) September 25, 2016
Stay loyal-
I was asked to cast at UMG but I committed to UGC for Halo way in advance and I always honor my agreements. The caster line-up is A+ though!

— GB @ #GFG2017 (@GoldenboyFTW) November 20, 2014
Hinduman (SMITE commentator):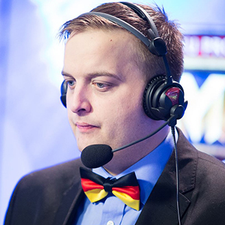 Don't let your dreams be dreams-
Funny, my first visit to Dreamhack got me interested in being a caster. My next one will be me casting live from the venue.

— HiRezHinduman (@HiRezHinduman) May 31, 2016

Follow Hinduman on Twitter for best results-
When you want to consider someones caster app but they don't follow you pic.twitter.com/1uAadSngTs

— HiRezHinduman (@HiRezHinduman) August 25, 2015
Adanas (SMITE/SMITE Tactics commentator):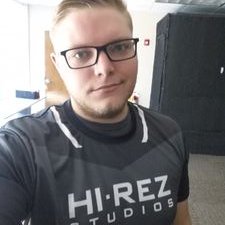 One word: synergy-
When your caster synergy is on point pic.twitter.com/jX55el4xTy

— Adanas (@HiRezAdanas) March 21, 2016
"We'll do it live!"-
Casting LANs always increases my drive ten fold. Can't wait until we do the month straight in the Fall Split 😀

— Adanas (@HiRezAdanas) August 22, 2016
He actually wrote a Reddit post about it, so that may be the best help-
Want to be a Smite Caster? This is how I got my start 1.5 years ago ;D https://t.co/QI7MNqQpyo

— Adanas (@HiRezAdanas) August 20, 2015

Pansy (CS:GO caster):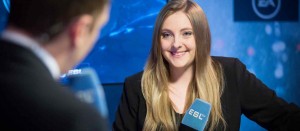 Learn to sift through the comments-
The topic of caster feedback is always a tricky one. There might be one good comment in a sea of turds.

— Lauren Scott (@TheyCallMePansy) February 17, 2017
Find motivation where ever you can-
Just getting myself ready for more casting with some motivational ET movies pic.twitter.com/jGXtVc3Jty

— Lauren Scott (@TheyCallMePansy) November 6, 2016
Again, shake off the awful comments-
"To be honest I think she only has a job because she is a woman who is competent at casting" https://t.co/y7EtH3HKqG pic.twitter.com/TJ4GGerDIk

— Lauren Scott (@TheyCallMePansy) September 8, 2016
Machine (multiple esports caster)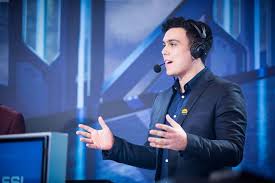 Wear the blazer anyway-
I must be the only caster who is super uncomfortable in a shirt and jacket. I'd be so much more happy in skinny jeans and a T.

— Alex Richardson (@MyNameIsMachine) February 6, 2016
Let some secrets stay buried-
Jesus Christ Lauren revealing my caster secrets https://t.co/XbtQAlQQwA

— Alex Richardson (@MyNameIsMachine) July 26, 2015
Learn how to apply at TheCaster.tv, and send in your submissions by April 10th, 2017.
We're giving away some codes to commemorate the casting competition!  Sign up below to enter to win a code to unlock Fafnir and his Dreadlord skin!  Codes unlock on PC/Xbox1/PS4.