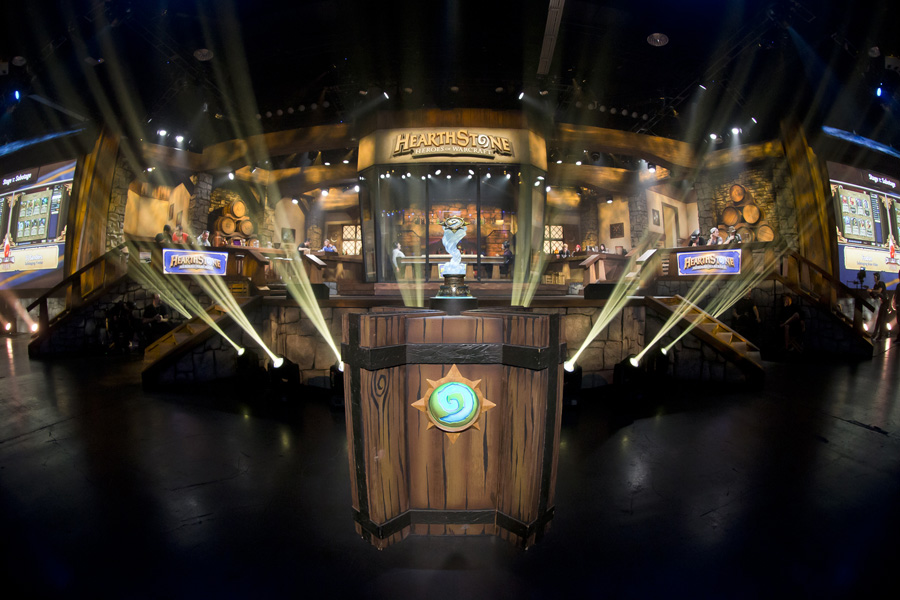 Sixteen of the world's top Hearthstone players are set to face off in a tropical paradise for the HCT Winter Championship in Nassau, Bahamas.  The Winter Championship is the first Hearthstone Championship Tour seasonal event of 2017.  Regional playoffs ended last month, and this week the remaining competitors will try to claim one of four qualifier spots for the 2017 HCT World Championship, as well as a share of the $250,000 prize pool.
Play kicks off on Thursday, March 23rd and runs through March 26th.
Tournament Information
Stream: twitch.tv/playhearthstone
Schedule:
Thursday, March 23 beginning at 7:00 a.m. PDT (Groups A & B)
Friday, March 24 beginning at 7:00 a.m. PDT (Groups C & D)
Saturday, March 25 beginning at 7:00 a.m. PDT (Group Decider Matches & Quarterfinals)
Sunday March 26 beginning at 9:00 a.m. PDT (Semifinals & Finals)
View brackets for the tournament here.
Photo by Carlton Beener for ESL, courtesy of Activision Blizzard