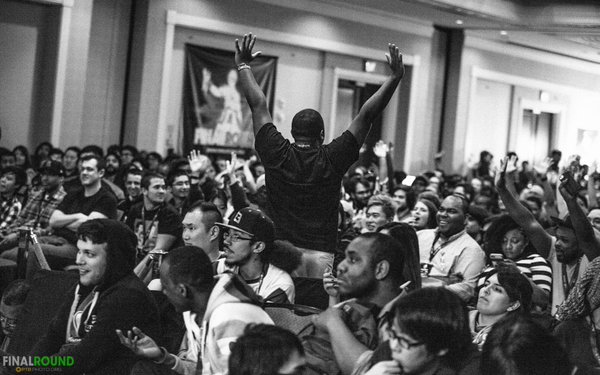 The kickoff event for the Capcom Pro Tour starts this weekend at the 20th anniversary Final Round event in Atlanta, Georgia.  Some of the top fighting games players from around the world will battle it out for $15,000 in total prizes at the Georgia International Convention Center.
Thirteen singles format fighting game tournaments will be played at Final Round XX, including competitions for well known titles like Street Fighter V, Tekken 7, Super Smash Bros. Melee, Ultimate Marvel, Pokken, and Mortal Kombat XL.   There are also team events happening on Friday at the event, including a tournament for the newest Ubisoft fighting game, FOR HONOR.
In the Street Fighter V tournament, big names like Tokido, Nuckledu, JWong, and SonicFox are all scheduled to compete.  Du "NuckleDu" Dang is entering this new Capcom Pro Tour season on an impressive winning streak.  Dang took home first place at the Canada Cup, the NA Regional Final, and the 2016 Capcom Cup.
Event Information
Dates: March 10th-12th, 2017
Venue: Georgia International Convention Center
Streams: 
Capcom Pro Tour – http://www.twitch.tv/capcomfighters
FunkyP (Anime/UM v C3) – http://www.twitch.tv/funkyp
Kombatnetwork – http://www.twitch.tv/kombatnetwork
Bifuteki – http://www.twitch.tv/bifuteki
Nintendo stream – http://www.Twitch.tv/typohousegames
Esports Source will be on location to check out the 20th anniversary of this annual FGC event.  You can keep up with us by following on Twitter and Facebook.
Photo courtesy Chris Bahn.