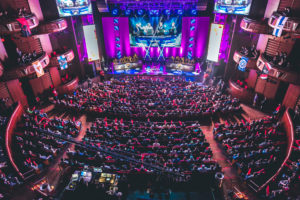 We're getting down to business at the SMITE World Championships!  I will be here all weekend long, posting updates, relevant memes, and videos from the event.  Feel free to participate by tweeting or commenting on the blog!
Watch live video from HiRezTV on www.twitch.tv
Quarterfinal 4, Game 1: Licht v Luminosity
LG find two kills and also take out two towers, and Licht's moment of triumph is short lived. They keep setting up the same bait plays, and Licht keep falling for it. LG has taken all of their towers down after just 17 minutes.

BaRRaCCuDDa is level 20, a full 9 levels above SebasPeCausa on Licht. This is turning into a slaughter. LG are up 12-4 after 19 minutes.