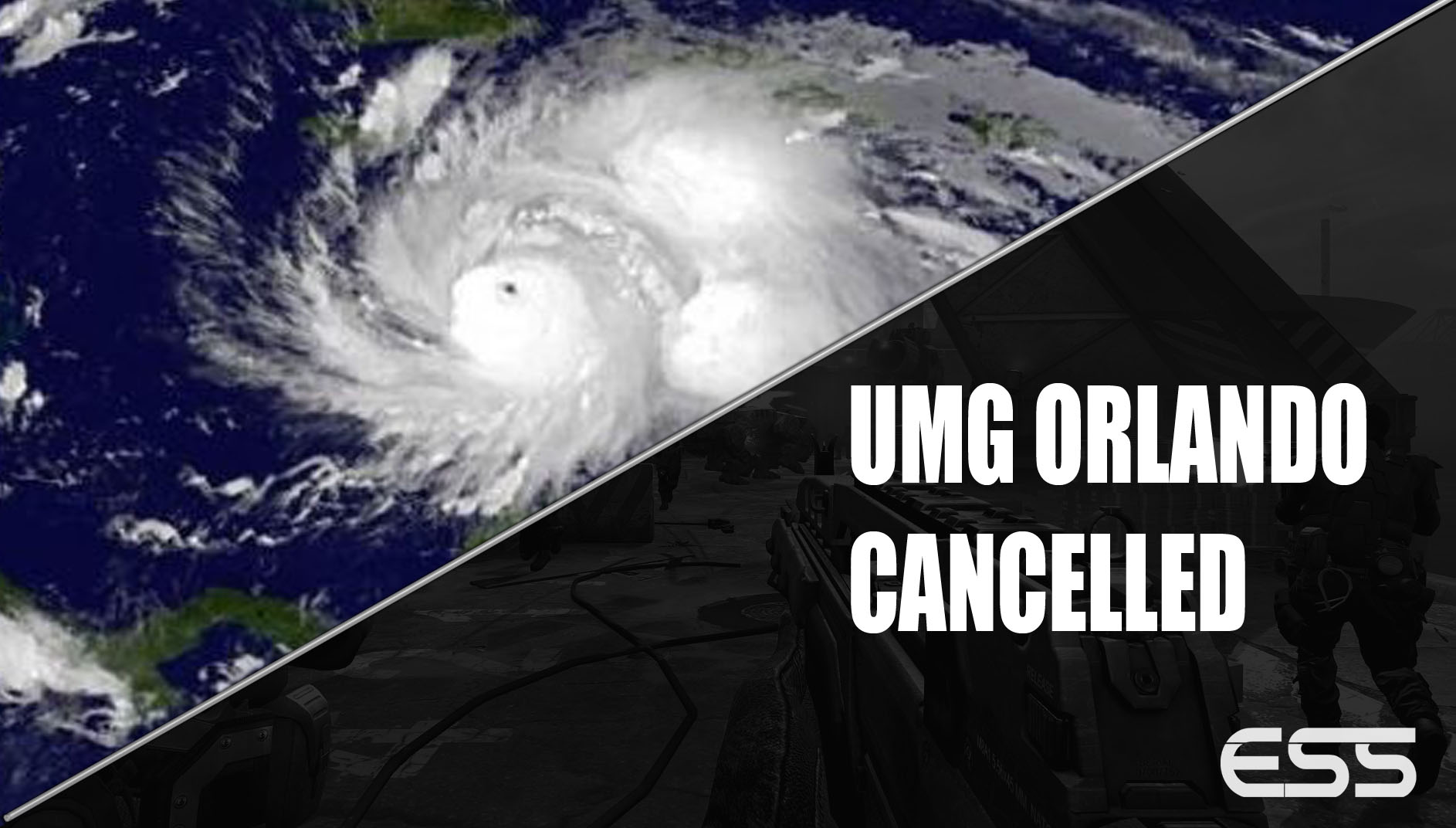 As Hurricane Matthew begins to pound Cuba, safety fears have caused tournament organizer UMG to cancel their event in Orlando, Florida.  UMG Orlando was expected to be the final event of the Call of Duty: Black Ops III competitive season.
It is with regret that we announce that due to the hurricane that is anticipated hit Florida this weekend, UMG Orlando has been cancelled.

Regardless of the financial losses, which not hosting the event exposes us to, we felt the safety of our community was obviously far more important. 

For UMG, the community comes first over everything.
Evacuations have been issued in areas along the southeastern United States ahead of the arrival Hurricane Matthew.  The storm is expected to move into Florida on Thursday, one day before the start of UMG Orlando.
This caps a fairly slow year of events for UMG, which last hosted the tech problem plagued UMG South Carolina in early February.  Even before Orlando's cancellation, there were murmurs of lowered expectations for the UMG event due to an MLG tournament held there just months before, the timing of the event following Call of Duty XP, and OpTic Gaming's absence from the line up.  One anticipated team that was going to attend was TKO, a team made up of former Impact members Karma, Killa, and MirX with the addition of Nelson.  TKO was pro player PHiZZURP's old organization, and the team was formed to remember the recently deceased player.
UMG has not indicated whether or not there will be either an online or LAN replacement for UMG Orlando in the future.