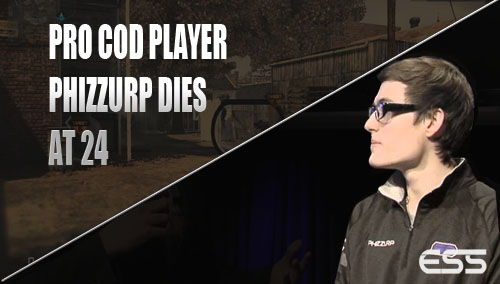 The Call of Duty and wider FPS communities are mourning the loss of a legend after Phillip "PHiZZURP" Klemenov passed away following a car crash in Colorado early Sunday morning.  24 year old Klemenov was with a friend and his girlfriend when their car hit a pole and rolled into some trees.  Local CBS station CBS4 cites "alcohol and speed" as possible factors in the crash.
In a video posted to Twitter just minutes after his passing (it has since been deleted), his girlfriend of a few months recounted the fatal accident.
.@PHiZZURP My baby passed away today about 15 minutes ago. Everybody keep good memories of him.?? Rest In Peace my angel pic.twitter.com/E9xcuPJGiI

— Adrianna (@adriannalemuss) October 2, 2016
PHiZZURP was a professional player for H2K Gaming, and well known for his clever Search and Destroy tactics.  He began his playing career in the Modern Warfare 2 era, and found some early success with team Fear in 2011.  After bouncing around between pro and amateur teams, he finally landed on H2K for a long term spell in January of this year and competed in the Call of Duty World League.
News of PHiZZURP's death rocked the greater esports world, as fellow H2K players wore "PK" patches for their match against EDward Gaming at the League of Legends Worlds 2016 tournament.  Casters at the tournament also paid their respects to the well-known player during the live broadcast.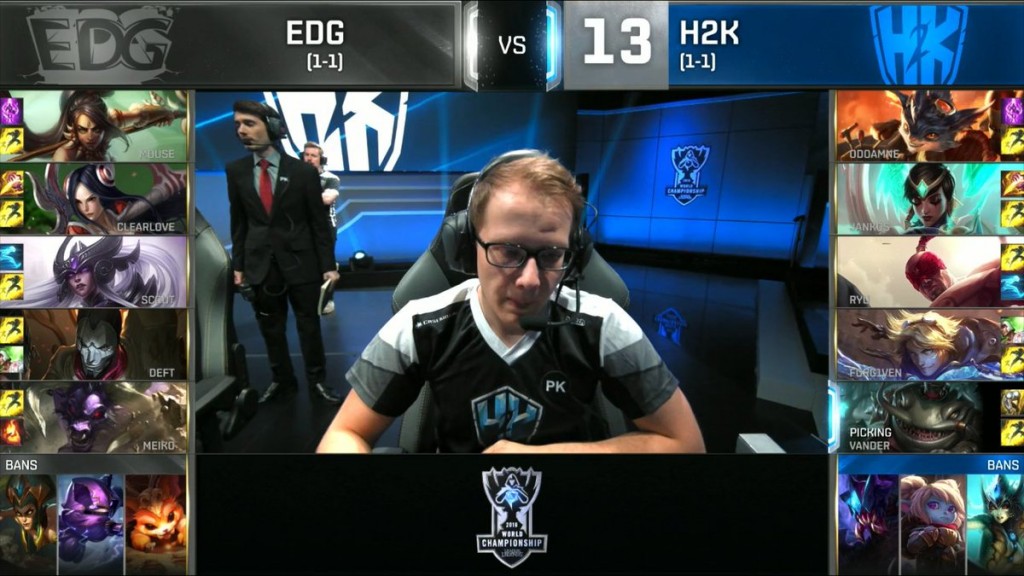 On Twitter, young fans and players struggle to cope with the news of PHiZZURP's death.  The hashtag #RIPPHIZZURP was trending worldwide on Sunday morning.
Tributes from friends and fellow players: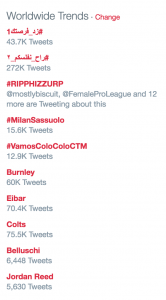 lost my best friend in gaming today someone i truly cared about and that just fucking sucks nothing can describe the memories we had

— Adam Sloss (@RNGKiLLa) October 2, 2016
This is my last tweet for awhile. @PHiZZURP I love you. You'll always be my bestfriend. You put me in the position I'm in today.Forever ❤️?? pic.twitter.com/MFeAq27EDf

— H2k Jordan (@JordanDaIey) October 2, 2016
Lost one of my best friends I've met through gaming, This is a devastating feeling, The amount of memories we had, Rest easy brother.

— Renato (@LG_Saints) October 2, 2016
#RIPPhizzurp hurts losing a close friend like this man pic.twitter.com/Uuhmbs3SEr

— LG SpaceLy? (@SpaceLy) October 2, 2016
Woke up to terrible news. Gonna miss you man. Everyone will. I'll NEVER FORGET you bro. Rest In Peace my dude I'll see you soon enough. ❤️ pic.twitter.com/4o0ZK0uq7g

— Anthony Wheeler (@NAMELESS) October 2, 2016
I've known Phizz for so long played with & against him, it's still unreal what happened. Legend in the scene for sure. #RIPPhizzurp

— C9 Ricky (@RickyStacy) October 2, 2016
I'm in disbelief. Rest easy @PHiZZURP. Incredibly sad to hear that you've passed on. This is unreal.

— Nadeshot (@Nadeshot) October 2, 2016
Rip Phil, my idol, mentor, friend. Im so glad I was able to tell him how much he meant to me before he died. I love you so much man

— NelSON (@BNellyNelson) October 2, 2016
Today we lost a beloved H2K family member. https://t.co/gk1z4AnMcV pic.twitter.com/dOBqU36SG7

— H2K (@H2KGG) October 2, 2016
We're deeply saddened by Phillip @PHiZZURP Klemenov's passing. Our thoughts are with his family, friends, and teammates. #RIPPHiZZURP

— Call of Duty eSports (@CODWorldLeague) October 2, 2016
PHiZZURP's friends have started a GoFundMe to help pay for his funeral.  In just 38 minutes, nearly $7,000 was raised for the family.  Friends of the deceased passenger in the car, Marcelous Johnson, have started a GoFundMe to pay for the young father's burial.
UMG Orlando, the last Call of Duty event announced before the release of new title "Infinite Warfare" will hold a moment of silence before play begins on October 7th.
We will have a moment of silence prior to the beginning of UMG Orlando dedicated to the memory of Phizzurp as well as a tribute.

— UMG (@UMGEvents) October 2, 2016
(A previous version of this article stated Phizzurp's age as 23.)