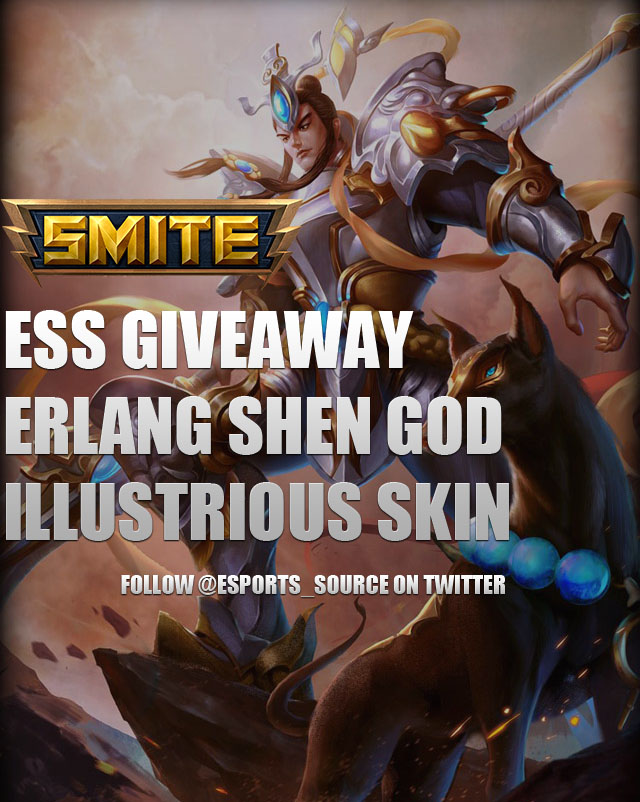 The kind folks over at Hi-Rez have given us a number of SMITE gods/goddesses and skins to give away! We've done Terra, Osiris, and now it's time for a newer god- Erlang Shen!  A member of the Chinese pantheon, Erlang Shen is known as "The Illustrious Sage".  Son Wukong knows him as his immortal enemy, as the two have some history after Shen was called upon by the Jade Emperor to put down the Monkey King.
"When Sun Wukong's troublesome antics drew the ire of the Jade Emperor, Erlang Shen faced the Monkey King on the battlefield. For every form Sun Wukong took, Erlang Shen transformed as well. Across sea and sky and land they battled. Thus was Sun Wukong sent fleeing for his life." – SMITE Wiki entry
The code will unlock both the skin and the god in the game.  We've been told these codes can be used on both PC and consoles, so enter now!  The giveaway runs through Sunday, October 9th 2016.