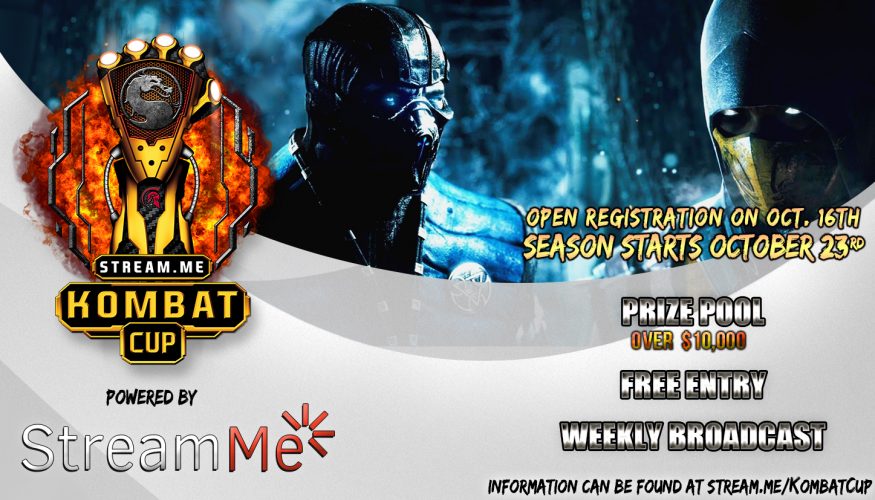 Some of the fighting game community's biggest stars will be competing weekly in the The Kombat Cup which runs from October 23, 2016 through January 29, 2017.  Mortal Kombat pro players like SonicFox and players from Noble eSports, EVB Gaming, Critical Reaction and Circa eSports will fight for the ultimate fatality. The event will have free open registration every Sunday allowing players to enter the qualifier bracket that takes place the following Sunday.
The top eight players from each qualifying tournament will advance to the weekly Wednesday finals. Each winner recieves a $450 USD cash prize as well as league points. The top player at the end of the season will win the ultimate prize which includes an all-expenses paid package to EVO 2017.
The matches will be broadcast via Stream.Me.
Tournament Prize Pool:
Grand Prize: All expenses paid package to EVO 2017
Third Place: TBD
Weekly Prize: $450 USD