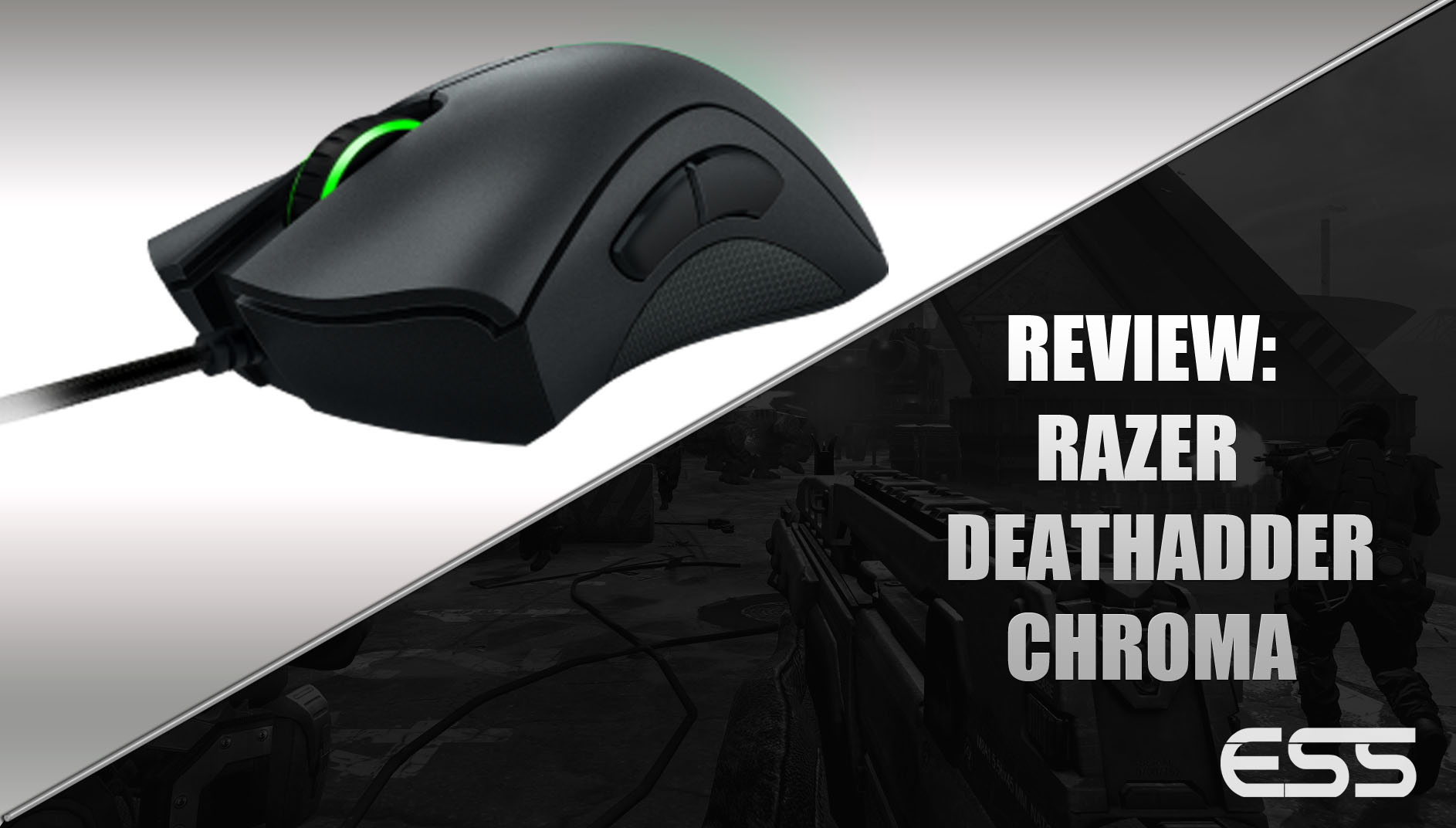 Here at ESS Originals, we work to bring you informative content, ie "news you can use".  Sometimes that comes in the form of videos, and sometimes we review products, books, or guides that are marketed toward the gaming community.  
We have not been compensated in any way for this review, nor did we receive this product at a discounted rate.  This review does include affiliate links with Amazon.com, as well as non-affiliate links.
---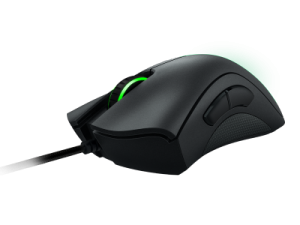 The Razer DeathAdder mouse has long been one of the staples of the average gamer's battle station.  I say "average" not with derision, but with respect.  DeathAdder's strengths are the super smooth movement, the in-hand comfort, and the ease of design.  No tens of buttons to program, no insane sensitivity there, just good quality at a reasonable price.  If you're looking for a high powered mouse with buttons for every macro on your hotbar, there are many better options out there- but this kind of workhorse of a mouse can serve the majority of the PC gaming population.
All of the Lights
The DeathAdder Chroma adds a bit of flair to the tried and true design, adding to its RGB line of products, but like the mouse itself, the colored lights are simple and understated.  No bright flashing, no light trails- the light of the Razer logo simply pulses with the colors of the rainbow now and again, and for many gamers- that's enough.
The Nuts and (big) Bolts
The mouse is equipped with a braided cable sheathe, 10,000 DPI sensor, as well as 1000 Hz polling. DeathAdder Chroma has just five buttons- Left, Right, Middle/Scroll, and two thumb buttons.  The giant buttons (less buttons means bigger button space) make it easy to click without a lot of pressure or extra thought.  The best feature of this mouse is probably the "comfort factor"- in that palm grippers will rarely experience hand fatigue due to the fine ergonomic design (there are both right and left handed editions of the DeathAdder).   The mouse itself has a great weight- it's not too light or too heavy, and will glide across most surfaces with a nice smooth speed.
Bottom Line
The DeathAdder Chroma is good value for money, as it is priced at $69.99 USD as of review time on Razer's website.  It stands up well to every day use and is excellent for very long gaming sessions.   You can find a mouse with a better sensor and more buttons if that's what you're looking for, but this mouse is good for most casual gamers or beginning competitive gamers.
Where to Buy
Have any review requests?  Send them to contact(at)esportssource.org!