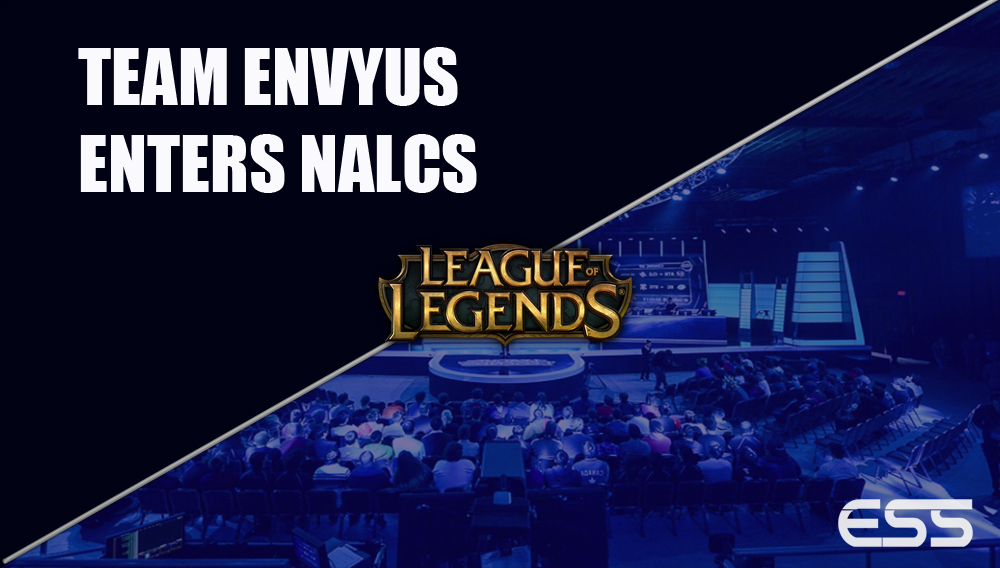 New teams are entering the League of Legends scene after two NALCS spots and Challenger series team went up for sale.
Team EnVyUs received permission to join the league earlier this week after agreeing to terms with Renegades who were forced to sell their spot.
I owe a big thank you to the @Renegades organization, their owners @MonteCristo and @RNGDoombang for their care in transitioning the team.

— Mike Rufail (@hastr0) May 18, 2016
Renegades were forced to sell their spot last Sunday after co-owner Chris Badawi was banned due to misrepresenting his team's relationship with Team Dragon Knights whilst also compromising team welfare and safety.
Team EnVyUs, also known as the 'boys in blue', are an American organisation mostly known for their competitive teams in Call of Duty and Counter-Strike.
Owner Mike "Hastr0" Rufail, the owner of Team EnvyUs, was already in negotiation with co-owner 'Montecristo', prior to the Renegades and Team Dragon Knights ban was implemented by Riot.
The acquisition is rumored to have cost Team EnVyUs over $1million USD, and will introduce Team EnVyUs to the massive League of Legends viewing audience.
During an interview with Yahoo! Esports Rufail had this to say about the team's entry to League of Legends:
"It's the biggest stage in esports still, and the most globally watched game. It felt like a missing piece for the team if we wanted to really be considered as one of the top eSports organisations in the world. We're very player-centric, and focused on giving the players a platform to compete and focus on their careers as a competitor."
The deal, which has been wrapped up just 2 weeks before the start of the NALCS Summer Split, gives the ownership little time to put a roster in place – especially as the majority of players with current LCS teams have contracts running until the end of the Summer Split (November).   So far the only players that have been officially confirmed are agreements for top laner Shin "Seraph" Woo-yeong, mid laner Noh "Ninja" Geon-woo and they have confirmed that they will be retaining Renegades support player Nickolas "Hakuho" Surgent.
Team Impulse, who was also banned from the LCS last Sunday, has yet to find a bidder although it is rumoured there are many potential suitors, with one of them being Tempo Storm.   Tempo Storm is an American esports organization with teams in Hearthstone, Heroes of the Storm, Counter-Strike: Global Offensive, FIFA,Super Smash Bros, and the FGC.  Owner Andrey 'Reynad' Yanyuk, a well known Hearthstone player, confirmed yesterday on his stream that he and Tempo Storm were looking into buying one of the open LCS slots. 'Reynad' said the highest bid before he dropped out was $850,000 and he expects that it went for around $1M.
That League drama though! If anyone has wanted to make a big investment into esports, now's your window. Shoot me an email.

— reynad (@TempoReynad) May 9, 2016
The team that was forced to sell their North American Challenger Series spot is Team Dragon Knights. They were accused along with Renegades of inappropriate financial dealings.
Today VexX Gaming's co-owner announced he is acquiring TDK's Challenger Series spot:
Congrats to @VexX_noXn as he has purchased the Team TDK/NACS Summer Split spot. Any inquiries, send him a message!

— VexX Gaming (@VexX_Gaming) May 20, 2016
Little is known as of press time about "noXn".  The VexX Gaming website does not list his last name, nor a bio.  VexX themselves are eager to distance themselves from the NACS spot purchase, saying that this is an individual venture by "noXn" alone.