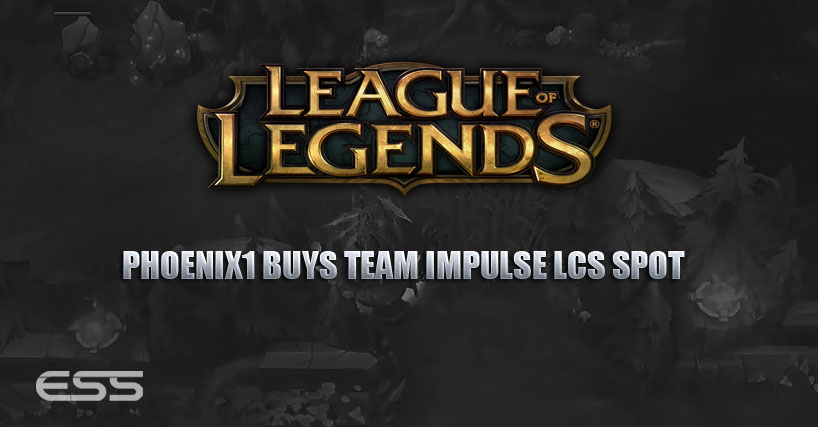 Rising from the ashes of Team Impulse is Phoenix1, a team that will compete in the upcoming Summer Split and is owned by men with strong ties to Hollywood.  The organization bought TiP's slot after the org was banned from the league for rule infractions.
The new team is a mix of new and old faces, with former Impulse players Brandon "Mash" Phan and Austin "Gate" Yu in the bottom lane, and Rami "Inori" Charagh holds down the jungle position.  Meanwhile Derek "zig" Shao and Brandon "Brandini" Chen will battle it out to be the top lane starter, and there's competition between Andrew "Slooshi" Pham and Junsik "Pirean" Choi for the starting mid lane position.
According to ESPN, the organization is headed by three owners, Michael Moore, Rob Moore, and Jack Giarraputo.  Rob Moore is the Vice Chairman of Paramount Pictures, Jack Giarraputo is a film producer who worked on many Adam Sandler hits, and Michael Moore is Rob's son, who is the managing partner for Phoenix1.
More familiar faces are joining the management staff: Cloud9 alum Charlie Lipsie will be the Team Coach, former Team 8 manager Eric Ma signed on as the team's General Manager, andBrendan "Saparino" Franco is the new player manager.
Phoenix1's NALCS debut is against Echo Fox on June 4th.