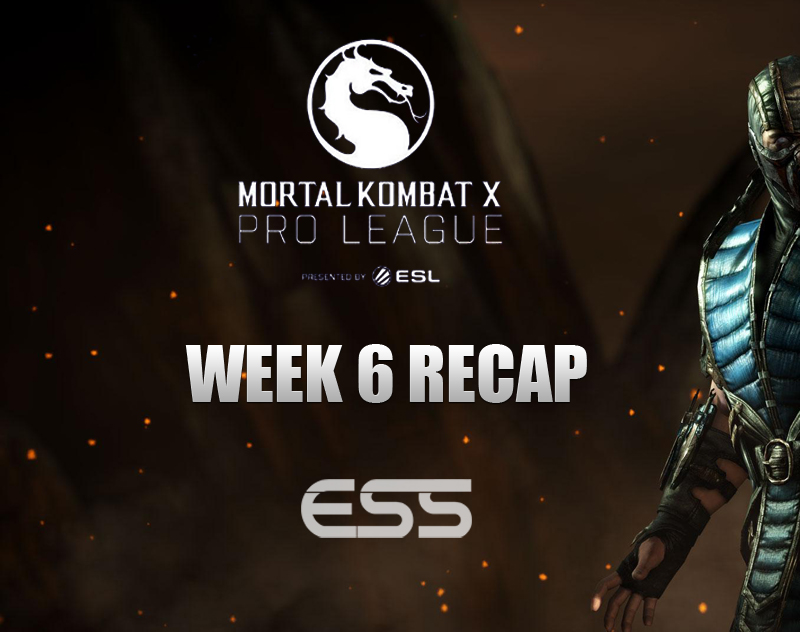 The ESL Mortal Kombat X Pro League is in it's 7th and penultimate week.  The players are competing to make it to the Season 3 Finals in Burbank, California on June 12th for a share of the $200,000 prize pool.
Here's a look back at Week 6 of the competition:
Noble Gaming's Gunshow fell in a fairly one-sided 3-0 thrashing from Aura.
Orbit Gaming's Hayatei exacted revenge on Pro League veteran Scar, who took Hayatei in a 3-0 sweep in the previous week. Scar was defeated 2-1, advancing Hayatei to this week's semifinals.
Week 6's grand finals featured Raptor and Dragon facing off in what has now become a classic rivalry — two pros who are consistently finding themselves matched together, with Dragon always taking the win. The grand finals fight resulted in a 2-2 standoff, the first time the two have ever reached a fifth game in the Pro League. Unfortunately, a wild scramble led to a mistake by Raptor, with Dragon taking the grand final win and continuing his streak in the ongoing rivalry.


A WILD scramble eventually leads to @cr_dragonxvii winning Week 6 of the NA #MKXProLeague! pic.twitter.com/27BCrAi4MA

— ESL Mortal Kombat (@ESLMortalKombat) May 12, 2016