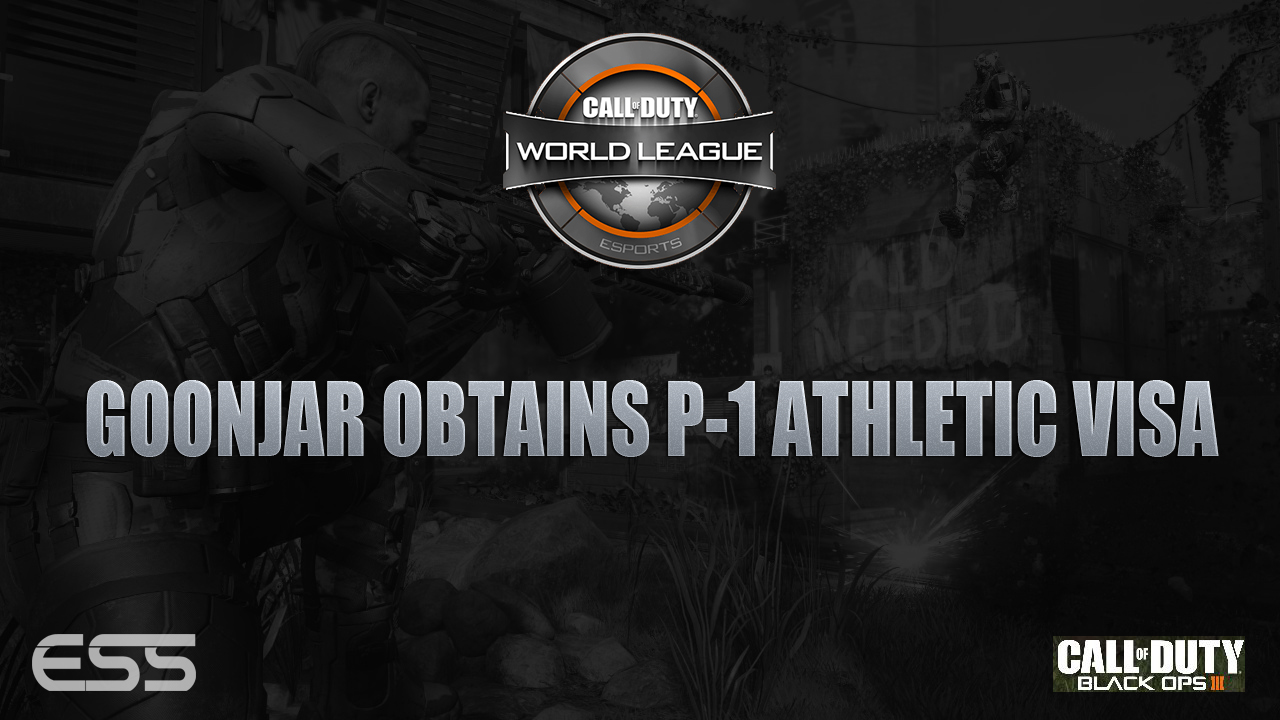 With the recent boon for eSports legitimacy being a petition to the US Government to extend P-1 athletic visas to eSports players, one organization worked hard to make sure their foreign player is already certified to work in the United States.
#coLofDuty is thrilled to announce @Goonjar has received a P1 Athletic visa to compete in @CODWorldLeague https://t.co/5mz6lDlIGD

— compLexity Gaming (@compLexityLive) May 24, 2016
Jevon "Goonjar" Gooljar-Lim, who failed to attend the Stage 1 Relegation tournament due to being turned away at the Canada-USA border, and whose team failed to qualify with a substitute, doesn't have to worry about not traveling anymore.  His new team, compLexity, announced today that they obtained a P-1 professional athlete visa.  The U.S. government issues up to 25,000 P-1 visas each year, so this is a big step for compLexity.
"When signing Jevon we knew it was very important to ensure his ability to participate in US LAN events," said Kyle Bautista, General Manager of compLexity. "We made it a top priority to work with Activision/Blizzard, ESL, and the legal team at McCown & Evans to secure a P-1A visa. With his approval for a P-1A, Goonjar should have no problems entering the country for future events under the compLexity banner.

We hope that our efforts will help to pave the way for more Call of Duty players to gain P-1A status and reduce the barrier of international competition." – compLexity