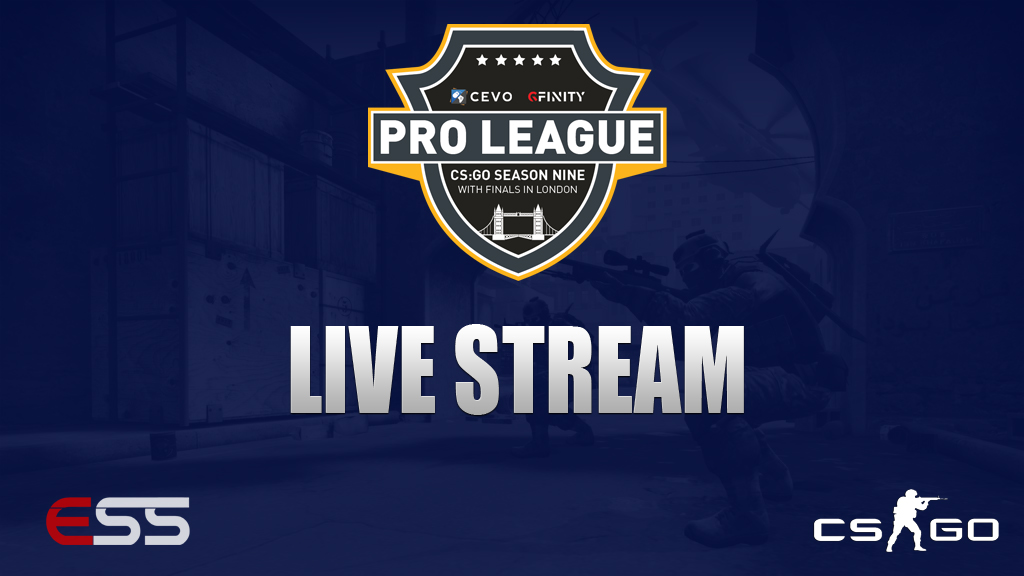 The CEVO Gfinity CS:GO Season 9 Pro League Live Finals are underway!   It's all happening at Gfinity Arena & Studios in London, where some of the best CS:GO teams in the world are competing for $125,000 USD in prize money and travel support.
The tournament is GSL format (dual tournament group play) with 2 groups of four teams.  Group play matches are best-of-three map series, and the top two teams in each group will move on to a best of five map single elimination bracket.
You can watch the stream at twitch.tv/gfinitytv or scroll down to watch it here!
Teams (from cevo.com):
Group A:
Virtus.pro (Invited Team)
Hellraisers (1st Place s9 EU Qualifier 2)
OpTic Gaming (1st Place s9 NA Qualifier 1)
Splyce (1st Place s9 NA Qualifier 3)
Group B:
Dignitas (1st place s9 EU Qualifier 1)
TempoStorm (Invited Team)
SK Gaming (Invited Team)
Selfless (1st Place s9 NA Qualifier 2)
Schedule (from cevo.com)
Sunday, May 1st:
14:15 BST / 15:15 CET / 9:15 AM ET – Doors Open to Spectators
15:00 BST / 16:00 CET / 10:00 AM ET – Pregame Show
15:30 BST / 16:30 CET / 10:30 AM ET – Grand Finals (bo5)