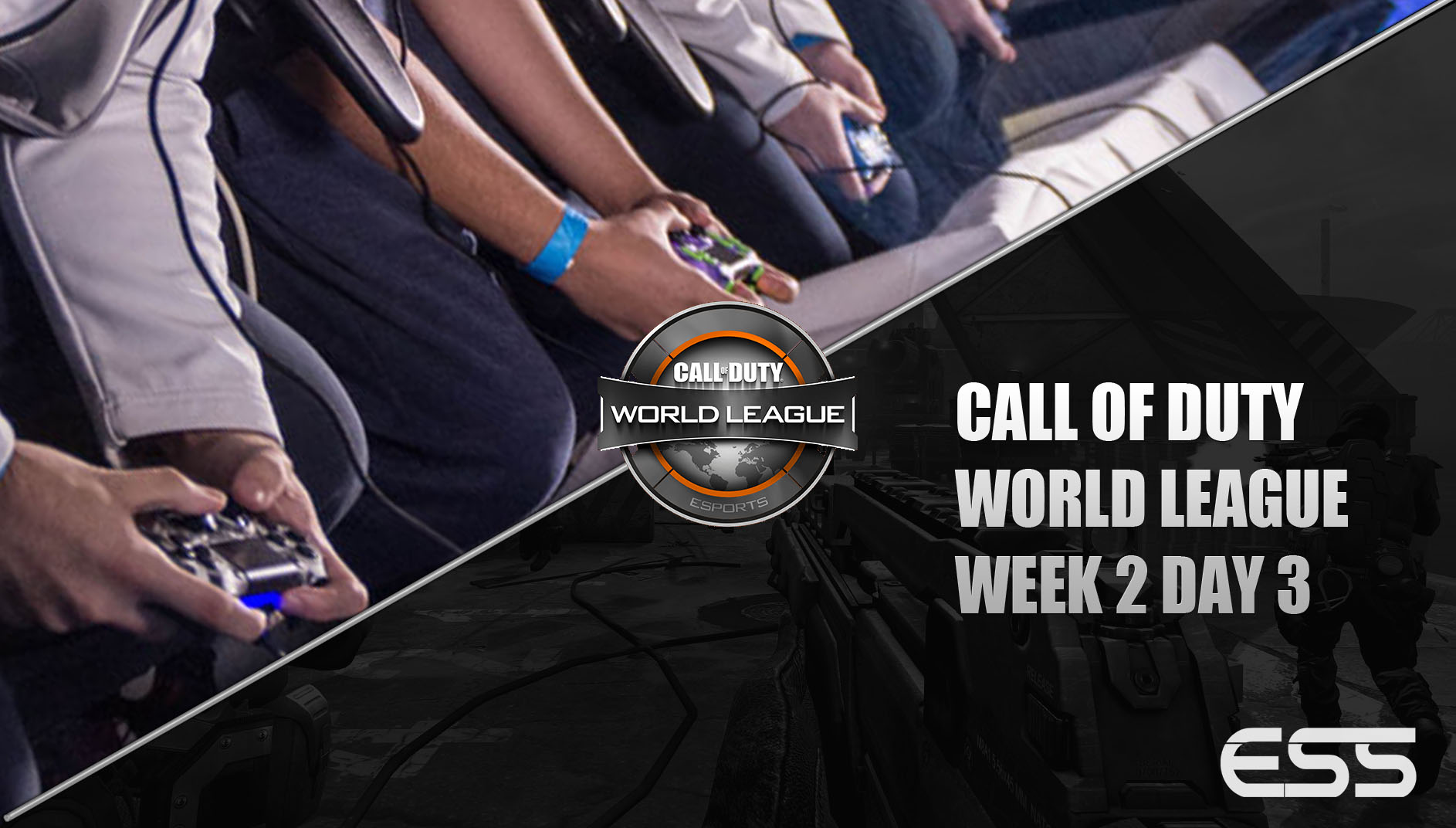 Day 6 is a short one in the Call of Duty World League, as Thursdays are reserved for make up matches and show matches in the EU and NA regions during Stage 2.
Day 5 saw OpTic Gaming get back to their winning ways with surprise sub ACHES filling in for a traveling Formal.  The team played a freshly formed eLevate squad, who seemed to struggle with cohesion.  You'll remember, eLevate recently dropped Remy for former CLG player Felo, and the players were still clearly feeling out their roles.  OpTic showed them no mercy, sweeping the series 3-0, and moving to a 2-2 record.
An undefeated Rise team was dethroned by Luminosity and the mysterious lagging issues persisted.  It was a hard fought series by both sides, but lag outs on the Rise squad during the final map secured the 3-2 comeback win for Luminosity.
Epsilon keep their unspoiled record thanks in part to lag issues from French side Supremacy.  Epsilon took the 3-0 win, after Supremacy was forced to forfeit the final map.  It's not the way any team would want to win, and CWL officials have repeatedly tweeted that they are looking into the cause of these incidents.
Today– Millenium have a chance to get back to their winning ways against Vitality, while Epsilon could potentially improve their record to 4-0.  The North American show match pits coL against eLevate, who have had only a short time to try to correct their mistakes before taking on another tough roster.
STREAM: twitch.tv/callofduty (or watch live below)
EU Region
HyperGames (3-0) 3 – 2 Team LDLC (0-3)
Millenium (1-2) 3 – 2 Vitality (0-3)
Epsilon (3-0) 0 – 3 Exertus (0-3)
NA Region
compLexity Gaming (1-2) 1 – 3 eLevate (0-2)