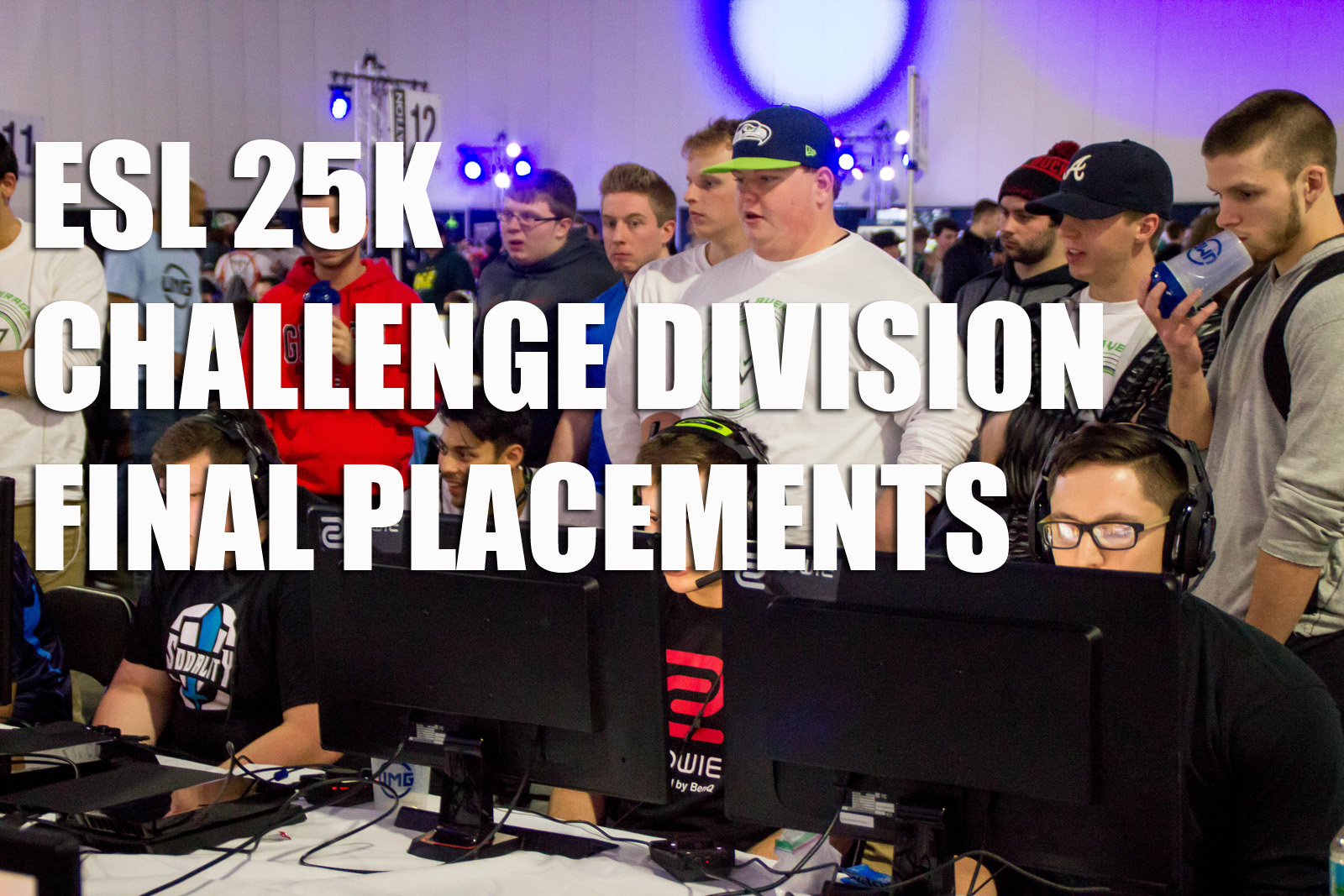 The fourth and FINAL North American Call of Duty Challenge Division online event for Season One is complete, and OpTic Gaming are back on top.  OpTic has won three of the four CWL online Challenge events, winning $30,000 across four weekends.
This weekend saw tournaments in all regions, with the last being a $25,000 prize pool tournament in North America run by ESL.
Unlike the previous three tournaments, no amateur teams managed to crack the top 8 and gain much needed Call of Duty World League points for their players.  The two Cloud9 teams came the closest, each finishing just outside the money in 9th-16th place.  Last week, Cloud 9 "Eclipse" bounced OpTic from the tournament in the Round of 16, but this week the tables turned, an OpTic showed them the door during the same round.
Instead of amateur teams, we saw two League pro teams that have not made it to the top 8 in any of the past 25k tournaments this season; compLexity Gaming and Team Kaliber placed 3rd and 5th-8th respectively.
In Final, OpTic faced Rise Nation, currently the only team to have won LAN events in Black Ops III (Tostino's Invitational and UMG South Carolina).  The match went the distance, five rounds, ending on OpTic's best Search and Destroy map, Redwood.  OpTic won 3-2.
ESL 25k Challenge Division Final Placements
1st
OpTic Gaming ($10,000/500pts)
2nd
Rise Nation ($5,000/300pts)
3rd-4th
 compLexity Gaming ($2,500/200pts)
 Team eLevate ($2,500/200pts)
5th-8th
FaZe Clan ($1,250/150pts)
Luminosity Gaming ($1,250/150pts)
Team EnVyUs ($1,250/150pts)
Team Kaliber ($1,250/150pts)