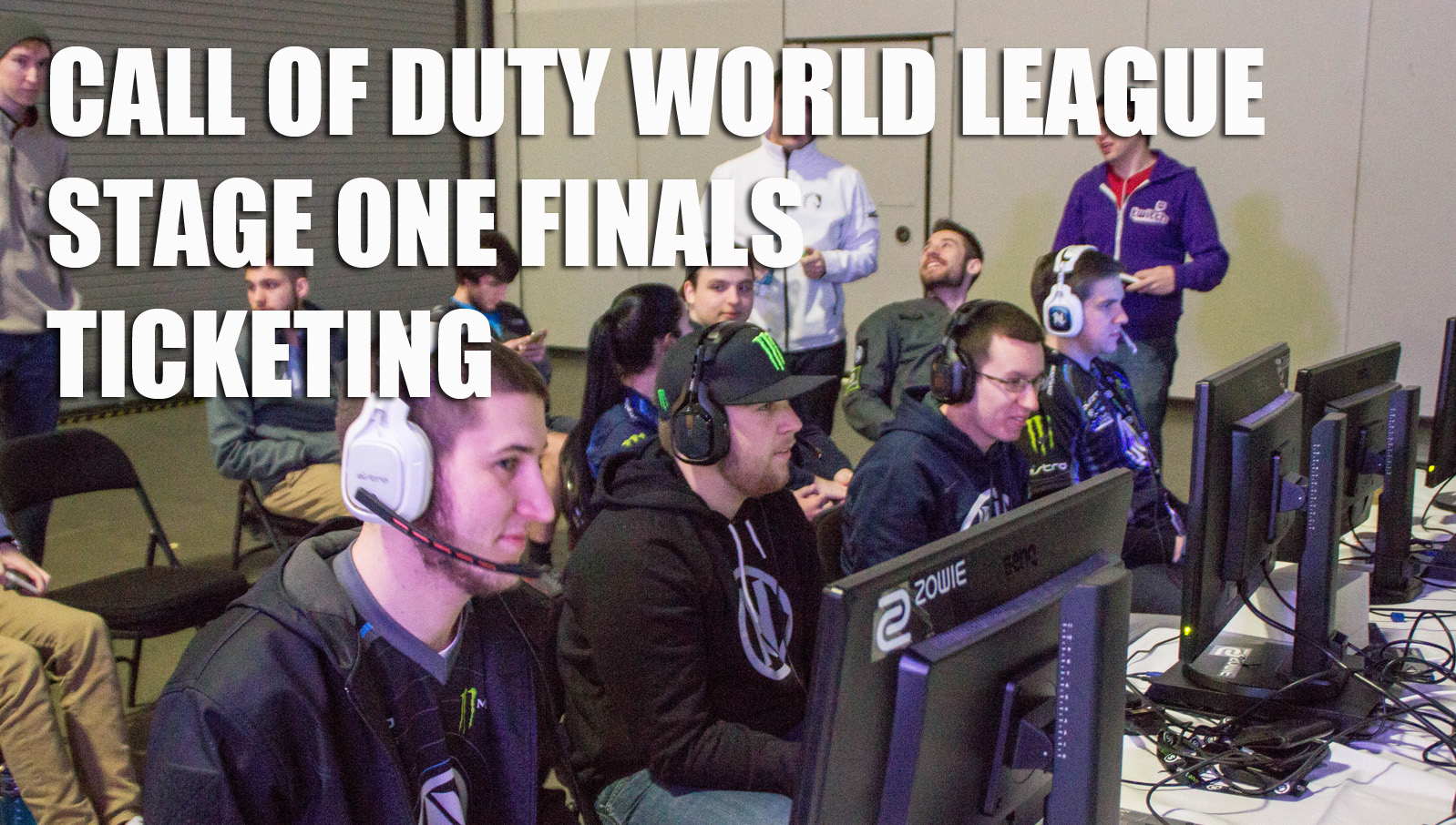 So far Call of Duty: Black Ops III's competitive side has been shown primarily via online tournaments and the online Call of Duty World League.  LAN events have been few and far between in all regions, so the Stage 1 Finals are a chance to incorporate LAN tournaments back into the Call of Duty competitive landscape.
Most pro players and fans would agree LAN is the best way to determine the actual quality of a team (internet speeds/connectivity can help or hinder even the most talented players), so more offline events in Stage 2 would be a plus for the Call of Duty World League competition, though the events may come at a considerable initial cost for Activision/Blizzard.  One way to defray costs is to invite spectators to buy tickets the events, and thus- the S1 Finals in all regions are open to the public.  (Note: The ANZ region's Stage 1 final is being held this weekend, but doesn't appear to be a spectator event.  The region is also holding the Crown Invitational.  See information about that event and the NA and EU teams attending HERE.)
The Stage 1 Finals tournaments are being run by ESL.
Where to buy and Venue Information:
North America (April 1st-3rd, 2016) The tournament will be held at ESL Studios in Burbank, California.  Tickets are $11.54 – $27.37, and spectators receive a t-shirt with a 3 day pass.
Europe (March 25th-27th, 2016) The tournament will be held at ESL Arena in Köln, Germany.  Tickets are €5.87 – €11.12 for advance purchase, with a chance of tickets also being available at the door.