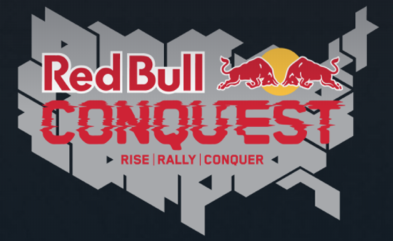 It's time for SoCal to show the country what they've got, as Red Bull Conquest's journey to find America's best fighting game competitors continues! On Saturday, June 16, Red Bull Conquest's third qualifier will take place in LA. In this brand new national fighting game tournament, contenders will battle it out in Street Fighter V: Arcade Edition, TEKKEN 7 and Guilty Gear Xrd REV2 to see who are the Northwest's top fighters.
SoCal has a long and storied FGC history, and this weekend the region's top players and up-and-comers are set to clash. I hope you can let your readers know how to catch all the action of this weekend's tournament via Twitch at twitch.tv/redbullesports
This may be the most competitive Conquest event of the year and it's a field full of killers, featuring JB – fresh off his stint on ELEAGUE (SFV), Commander Jesse (SFV), Chris Tatarian (SFV), Runitblack (Tekken), Rickstah – also an ELEAGUE competitor (Tekken), MYK (Tekken),  and Kizzie Kay – a top 5 Guilty Gear player.
Tune-in via Red Bull Esports' Twitch Channel:
Hunterace Takes First at HCT Seoul
Congratulations to Hunterace for taking 1st in HCT Seoul, where he toppled SamuelTsao 3-2 in the final to add another 15 Hearthstone Competitive Points (CP) to his already stuffed coffer.  As the race to Master status (150CP) continues, Hunterace is well in front of the pack with more than 111 points under his belt.
English Broadcasts from this past weekend's tournament can be found here: https://www.twitch.tv/playhearthstone/videos/all
Mid-Season Brawl Group Stages – North America Holds Their Own Against the World's Best
Group stages for the Heroes Global Championship (HGC) Mid-Season Brawl are underway in Stockholm, Sweden, where the best 12 Heroes of the Storm professional teams are currently battling it out to see who will advance to Bracket Stages in Jonkoping, Sweden. Only eight teams will emerge from Group Stages, and teams are already going all out to secure a shot at the lion's share of the tournament's $250,000 prize pool. Here is an overview of the results so far:
North America continues to prove that not only do they deserve to be on the same stage as the best teams from Europe and Korea, they can beat them also. Tempo Storm (NA) staged a brilliant 2:0 victory over Ballistix (KR) and looked solid even in defeat against Gen.G (KR). HeroesHearth Esports (NA) took out Luna Meow (TW) 2:0 and tied Tempest (KR) 1:1.
Gen.G (KR) is currently flawless, leading Group A with 9 points. Fnatic (EU) is nipping at their heels, though, and Tempo Storm (NA) and Ballistix (KR) aren't far behind either. In Group B, Team Dignitas (EU), Tempest (KR) and Method (EU) are all even with 7 points, and HeroesHearth is bringing up the rear with 4 points. While the top four who will advance to Jonkoping seems pretty locked in for Group A, nothing is certain in Group B.
Matches continue on June 12 and 13 at 5 a.m. PT, and Bracket Stage matches will take place on June 16-17 at 1 a.m. PT, and June 18 at 6:30 a.m. PT.
You can view the full schedule, brackets and results on the HGC website: https://esports.heroesofthestorm.com/en-us/schedule