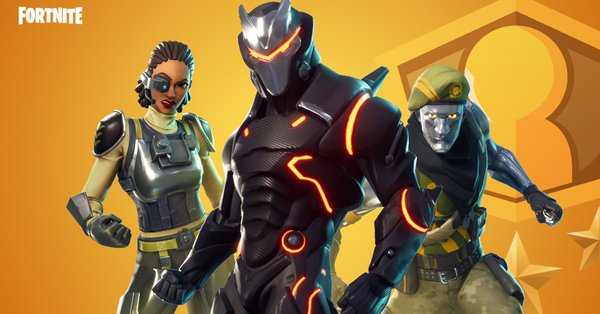 Today Epic Games announced it will offer $100,000,000 (yes, that's an awful lot of zeroes) in prize pool money for the 2018-2019 season of Fortnite tournaments. Previously, tournaments have largely been community based and funded, so this kind of developer support is massive.
"We're getting behind competitive play in a big way, but our approach will be different – we plan to be more inclusive, and focused on the joy of playing and watching the game." – Epic Games
Details about the tournament structures and dates will be released within the next few weeks.
Red Bull Conquest Seattle Recap
Hundreds of competitors came to Living Computer Museum from all over the Pacific Northwest for last weekend's Red Bull Conquest qualifier in Seattle. Locals were also greeted by a contingent from Portland, as 54 players drove up together in an effort to challenge the Emerald City players. Seattle is a city long steeped in esports culture and history and Red Bull Conquest did not disappoint with competitive action out of the gate.
In the end, Seattle was able to beat back the advance of their southern neighbors by winning two of three game tournaments. Christopher "Chriscch" Hancock was able to capture the Street Fighter V crown despite a crowded field of killers. Changbin "Binchang" Moon took down the Tekken 7 top honors and Hamad "Hamad" Akbar came out on top of the Guilty Gear brackets after not losing a single game all day. This trio now moves on to the national finals to represent Seattle and beyond in Washington D.C. this November.
Overwatch League Grand Finals Tickets On Sale
Two-day tickets to the Grand Finals of the inaugural season of the Overwatch League are now available for purchase. A two-day General Admission ticket costs $60, and are available now at ticketmaster.com, barclayscenter.com or by calling 800-745-3000. Fans have the option to upgrade their purchase with packages (while they last) that include limited edition swag, player access and more.
The top two Overwatch League teams from the inaugural season will square off in a best-of-three series. Game 1 begins at 8 p.m. EDT on Friday, July 27, and Game 2 starts at 4 p.m. EDT on Saturday, July 28. Game 3 (if necessary) will be played at approximately 7 p.m. EDT on Saturday.
One-day tickets will be available at a later date, subject to availability.
Keep up to date with all of the latest Overwatch League news and content on the Overwatch League website, as well as on Twitter, Facebook, Instagram and YouTube.