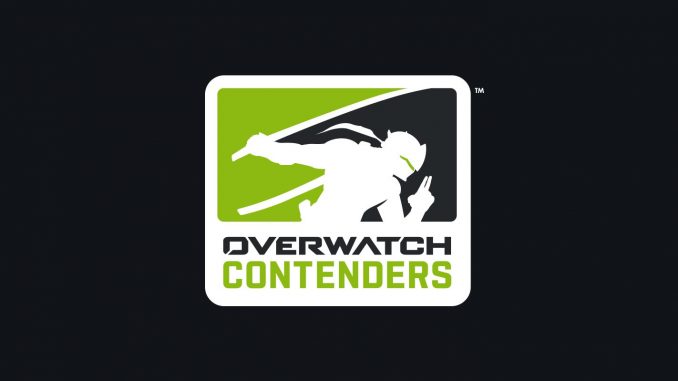 Toronto Esports and EnVision Esports Advance in Contenders North America Playoffs; Continues This Week in NA and EU
Playoffs for Contenders North America began yesterday with Toronto Esports beating NRG Esports 3-1 and EnVision Esports beating XL2 Academy 3-2. Toronto Esports and EnVision Esports have advanced to the next round (more info about live finals to come) and will find out tomorrow, Tuesday, April 17 at 6 p.m. PDT who will join them from Fusion University vs. Mayhem Academy and Gladiators Legion vs. OpTic Academy.
Across the pond, European playoffs begin on Sunday, April 22, at 4 p.m. CEST on twitch.tv/OverwatchContenders with the following matches:
British Hurricane (London Spitfire) vs. Young and Beautiful
CIS Hope vs. Orgless and Hungry
And continue on Monday, April 23, at 6 p.m. CEST:
Eagle Gaming vs. Team Gigantti
Angry Titans vs. Copenhagen Flames
https://overwatchleague.com/en-us/news/21699305/overwatch-contenders-playoffs-incoming
ICYMI: Witchwood Inn-vitational Results
Congratulations to Firebat – former Hearthstone World Champion – for winning the Witchwood Inn-vitational for North America! It was Europe vs. North America in this celebratory Inn-vitational which heralded Hearthstone's newest expansion, The Witchwood into the new standard meta. Europe showed up in full force as they dominated their American counterparts in the early stage of the tournament. Despite heading into the finals with four banned classes, Firebat made a grand last stand to take out his opponent RDU in the finals to claim victory for North America.
The final match between RDU and Firebat can be found here: https://www.twitch.tv/videos/250031499
Heroes Global Championship: Week 9 Recap – North America Remains Biggest Question Mark as Teams Stake Their Claim for the Mid-Season Brawl
There's only one week of League Play remaining in the Heroes Global Championship (HGC) before the Mid-Season Brawl in Jonkoping, Sweden – where the best teams from the world will gather to duke it out for the $250,000 prize pool – giving the best teams in North America, Europe, and Korea just one last chance to claim a guaranteed spot at the show. However, with the season almost halfway over, it also means teams will have one of two ways to go – to the Playoffs, where they can still win a shot at the Mid-Season Brawl, or to the Crucible, where their place in the HGC will be in jeopardy.
In North America, HeroesHearth Esports (10-3) stunned top dog Tempo Storm (10-3) with a 3:0 sweep. Riding a five game winning streak, HeroesHearth is now tied with Tempo Storm for the #1 spot in North America. Simplicity (5-8) also stepped up their game, winning two games this week against Gale Force Esports (6-7) and No Tomorrow (2-11) to earn the last spot in the North American playoffs.
In Europe, it was a rough week for Western Clash finalists Zealots (7-6) who dropped two games against Tricked esport (5-8) and Team Liquid (8-5). While Europe will have three spots to the Mid-Season Brawl, only Team Dignitas (12-1), who ride an impressive six game winning streak, has the most guaranteed trip to the show.
In Korea, arguably the two best teams in the entire HGC – persistent rivals KSV Black (11-2) and Ballistix (11-2) – threw down yet again in a highly anticipated rematch of the Eastern Clash finals.. However, this time it was KSV Black who won – 3:0.
For more information, please visit this week's HGC Digest: https://esports.heroesofthestorm.com/en-us/news/21691467/hgc-digest-week-9:-return-of-the-kings
StarCraft II – WCS Challenger Season 1 Begins
 The World Championship Series (WCS) Challenger tournament kicked off its first 2018 season this weekend, with two exciting groups competing for cash, WCS points, and a shot at seeding directly into WCS Austin in June. In addition, the top four WCS Challenger players from each region will receive an invitation to the Round of 32 at WCS Austin. Matches will be broadcast live at: https://www.twitch.tv/starcraft.
Visit the official WCS website for match results and VoDs: https://wcs.starcraft2.com/en-us/