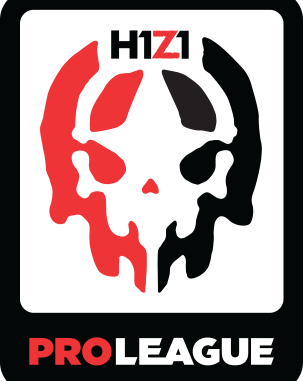 The H1Z1 Pro League™ (H1PL) has unveiled the 15 charter teams competing in its inaugural season beginning April 21st in Las Vegas, Nevada. The league is also teaming up with Facebook to exclusively broadcast all digital content, broadcasting live from Caesars Entertainment.
"Our goal with H1PL is to take the leap from Esports 1.0 to 2.0, establishing a league where for the first time in esports history, everyone participates in success – the fans, the players, the teams and all of our supporting partners," said Jace Hall, Co-Chairman of Twin Galaxies. "The battle royale format has quickly become the most popular and entertaining multi-player video game genre, and we're confident that the H1PL will drive fan engagement and excitement to even higher levels through the use of groundbreaking production techniques along with access to Facebook's global gaming community."
Fifteen well-known esports organizations have signed on to join the H1PL, including North America's Counter Logic Gaming (CLG), Team Solo Mid (TSM) and Cloud 9 and Europe's Alliance, Team Vitality and Epsilon Esports. The teams will compete over the course of two, 10-week "splits" at Caesars Entertainment Studios, a 50,000 square foot,  state-of-the-art production facility designed for full-scale feature film, television show and live esports event productions.  H1PL is the first esports league to name Las Vegas as its home city.
Full list of teams:
Alliance
Cloud9
Counter Logic Gaming
Echo Fox
Epsilon Esports
GankStars
Impact Gaming
Luminosity
Noble Esports
Obey Alliance
Rogue Gaming
SetToDestroyX
Team SoloMid
Tempo Storm
Vitality
The H1Z1 Pro League will host its weekly matches from the Twin Galaxies Esports Arena located inside Caesars Entertainment Studios. Fans can attend in-person or watch online. During each split, players will be provided hosted accommodations at the Rio All-Suite Hotel and Casino (a Caesars Entertainment property).  Caesars Entertainment will also provide regional and national marketing support for the H1PL.
Daybreak Games and Twin Galaxies announced their joint venture to create the H1Z1 Pro League in October of last year.  Twin Galaxies Pro League Division is establishing a League Governance Committee for the H1PL, comprised of an independent league commissioner, a Twin Galaxies representative, a Daybreak Game Company representative, and both a team ownership and H1PL player's representative chosen by their respective peers. The H1PL League Governance Committee will be responsible for defining, modifying, and enforcing all rules and regulations for the league. The H1Z1 Pro League will also include a guaranteed player minimum salary, team owner and player representation on the governance committee, along with a comprehensive "Player Bill of Rights" and a well-defined revenue sharing model.
Nearly one year ago, H1Z1's prime-time premiere "Fight for the Crown" tournament topped the esports TV ratings with total viewership of 378,000.
H1PL will soon be releasing ticketing and hotel information for fans to attend matches, which will be played on Wednesdays, with the exception of the first broadcast for Split 1 on Saturday, April 21. In addition, all matches can be viewed live at facebook.com/h1z1proleague.
For more information about H1Z1 Pro League visit: https://www.h1pl.com/
Players wanting to become H1Z1 Pro League qualified visit:https://twingalaxies.com/h1pl-qualified