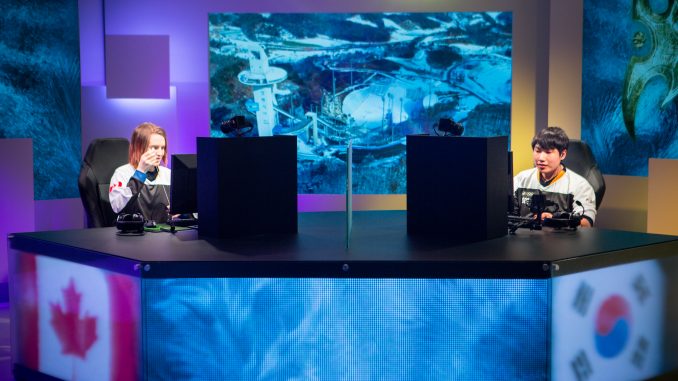 SMITE Console Series Begins
Phase One of the SCS begins this weekend and will continue through March 25th. The monthly finals for each phase have a $6000 prize pool with a $2000 first place prize.
All matches will be broadcast on Mixer.
Phase 1 (March 3 – March 25)
March 3 – 4: Open bracket qualifies two teams
March 10 – 11: Open bracket qualifies two teams
March 17 – 18: Open bracket qualifies four teams
March 24 – 25: Phase 1 Finals
---
Heroes Global Championship: The Best in the West Meet at the Western Clash on Mar. 2
On Mar. 2 in Katowice, Poland, the best professional Heroes of the Storm teams from North America and Europe will meet at the Heroes Global Championship (HGC) Western Clash to compete for a $100,000 prize pool. In addition to taking home the lion's share of the prize money, the first place winner will also secure a bonus spot for their region to Phase 1's culminative global showdown later this year – the Mid-Season Brawl – where $250,000 will be up for grabs.
The action kicks off on Mar 2 at 2 a.m. PT with the following matches – for more information, please visit: https://esports.heroesofthestorm.com/en/news/21525179
Team Dignitas (EU) vs. HeroesHearth Esports (NA)
Team Twelve (NA) vs. Method (EU)
Tempo Storm (NA) vs. Zealots (EU)
Fnatic (EU) vs. Team Freedom (NA)
All matches will be broadcast on the Heroes of the Storm Twitch Channel: https://www.twitch.tv/blizzheroes
---
StarCraft II World Championship Series: IEM Katowice Round of 76 Continues, Group Stages Commence Mar. 1
IEM Katowice – the first global showdown in the StarCraft II World Championship Series (WCS) – officially kicks off with Group Stages on Mar. 1, where 24 of the best StarCraft II pros from around the world will face off for the $400,000 ($250,000 base + $150,000 from War Chest purchases) prize pool..
The Round of 76 decided six of the twelve participants who will join the other twelve contenders who have already qualified for Group Stages IEM Katowice. The six who have secured their spot in the next stage of the tournament are:
Korea – Maru (Terran)
Korea – Ryung (Terran)
Korea – TY (Terran)
Europe – Serral (Zerg)
Korea – Solar (Zerg)
Korea – TRUE (Zerg)
Matches can be watched live on Twitch: http://twitch..tv/esl_sc2 
---
HCT Sydney Tour Stop Results
Last weekend the third tour stop of Season 1 took place in Sydney, Australia.  Jakattack defeated Odyssey with a nail-biting OTK Paladin turn to claim 1st place at HCT Sydney and 15 Hearthstone Competitive Points.