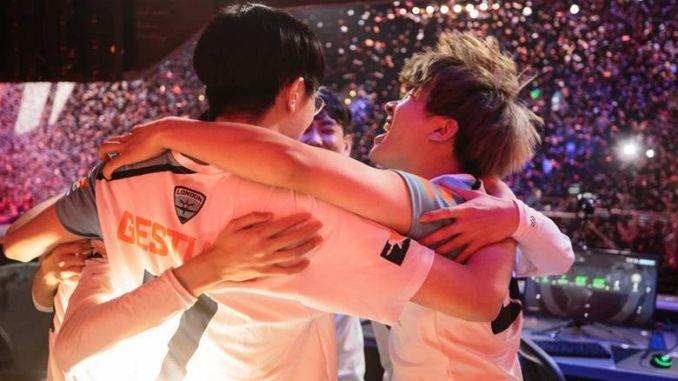 The first stage of the first season of the Overwatch League is over, with the London Spitfire defeating the New York Excelsior in a tense five-game match at Blizzard Arena Los Angeles in front of a sold-out crowd. The Spitfire won the series, 3-2 – coming back after being down two games for only the third reverse sweep by any team of the stage – and will take home a $100,000 bonus. The Excelsior earn a $25,000 bonus as the runner-up.
The league's top three teams squared off in the Stage 1 semifinals and finals. The semifinals match featured the second-seeded Houston Outlaws against third-seeded London, with the Spitfire winning 3-1 and earning a chance to play top-seeded New York in the stage final.
All teams are now on a short break until the start of Stage 2, which begins Wednesday, Feb. 21. At the start of Stage 2, each team will have a fresh record for the stage and another shot at the stage finals. Overall standings for the season carry over for end-of-season playoff seeding purposes.