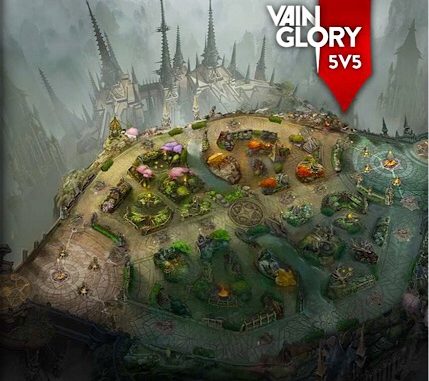 Vainglory 5V5 is now available to every player globally, and to celebrate the launch of 5V5, a special Lunar New Year event will kick off shortly after the update, running from February 15th-22nd. Players have a chance to win in-game skins by playing the 5V5 mode, with extra bonuses for playing with new year-themed skins.
Starting with an April 2018 preseason followed by the June regular-season start, the inaugural Vainglory Premier League (previously Vainglory8) will also shift to the 5V5 format. Season 1 will take place on the all-new Sovereign's Rise map, a completely new map built from scratch for Vainglory 5V5. The Vainglory Premier League will build upon the esports structure and schedule in place, moving to a double-round-robin with midseason and end-of-season playoffs, along with a single relegation tournament and regional championships will qualify teams for the annual World Championship.
---
World of Warcraft
Season 2 for the Mythic Dungeon Invitational is almost here, and it's time for the best dungeon teams from around the globe to show their hard work to the world.
The competition kicks off with Proving Grounds, a series of regional tournaments beginning February 27th, 2018.
Start times are as follows:
Proving Grounds Week 1 – Raging, Volcanic, Tyrannical
Americas: February 27 at 7 a.m. PST
Europe: February 27 at 11 p.m. PST
China: February 28 at 3 p..m. PST
APAC: February 28 at 3 p.m. PST
Proving Grounds Week 2 – Teeming, Explosive, Fortified
Americas: March 6 at 7 a.m. PST
Europe: March 6 at 11 p.m. PST
China: March 7 at 3 p.m. PST
APAC: March 7 at 3 p.m. PST
Teams that clear the dungeons, submit their times by the deadline and meet the requirements will receive an invitation to the Mythic Dungeon Invitational tournament realm for the next stage of the tournament – the Time Trials. More information regarding the Time Trials will come from Blizzard in the coming weeks.
---
Hearthstone Wild Open
The Hearthstone Wild Open will return in 2018!  From now through February 18, 2018, competitors can register for their region's open qualifiers, which take place from Feb. 22 – 25 and March 1 – 4.  Registration is open to all Hearthstone players. Qualifiers will consist of two 128-player Swiss brackets per region, per week.
Test your skills if you think you have what it takes to battle against the best of the Wild for your chance at the coveted title and lion's share of the $25,000 prize pool.
The live finals will be held in Burbank, California on March 31, 2018.
---