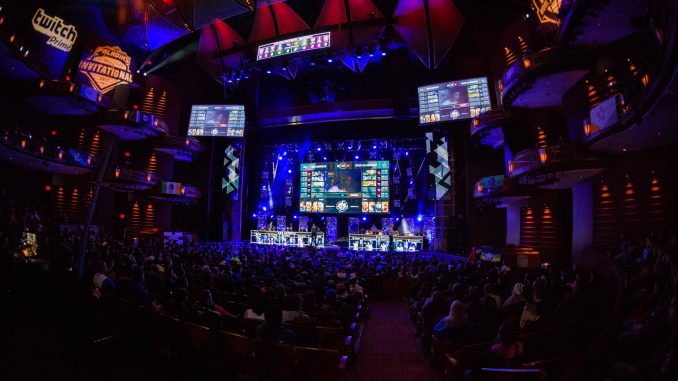 The Hi-Rez Expo returns to Atlanta this year with five tournaments happening during an action-packed four day event. The showcase is the 2018 SMITE World Championship, where North American teams will attempt to dethrone their European counterparts who have lifted Thor's hammer on main stage for the past two years. Not to be outdone, the console players will have a chance to compete as well in the SMITE Console World Championship for Xbox One.
2016 SMITE World Championship Montage
2017 SMITE World Championship Final
Paladins emerged as an esport over the past year thanks to the success of the Paladins Premier League, and over the weekend the top teams from around the world will compete in the Paladins World Championship and Paladins Console Wars.  Rounding out the list of events is the Hand of the Gods Founder's Tournament for a game that debuted at HRX 2017.
---
Dates:  January 4th-January 7th, 2018 (placement matches begin on January 3rd)
Broadcast Start Time: 9am EST (1/4 – 1/6), 11am EST (1/7)
SMITE World Championship Schedule
Wednesday, January 3 (Placement Matches – Bo1)
2:30 PM EST – Luminosity vs. Scylla Esports
3:45 PM EST – NRG vs. Nocturns Gaming
5:00 PM EST – Obey vs. Entity
6:15 PM EST – Elevate vs. Black Dragons
Thursday, January 4 (Knockout Round – Bo3)
11:15 AM EST – Match 3 Loser vs. Match 4 Loser
2:00 PM EST – Match 1 Loser vs. Match 2 Loser
Friday, January 5 (Quarterfinals – Bo3)
9:30 AM EST – Rival vs. Match 6 Winner
12:15 PM EST – Match 1 Winner vs. Match 2 Winner
3:00 PM EST – eUnited vs. Match 5 Winner
5:45 PM EST – Match 3 Winner vs. Match 4 Winner
Saturday, January 6 (Semifinals – Bo5)
9:30 AM EST – Match 7 Winner vs. Match 9 Winner
2:00 PM EST – Match 8 WInner vs. Match 10 Winner
Sunday, January 7 (Finals – Bo5)
3:00 PM EST – Match 11 Winner vs. Match 12 Winner
Event Schedule