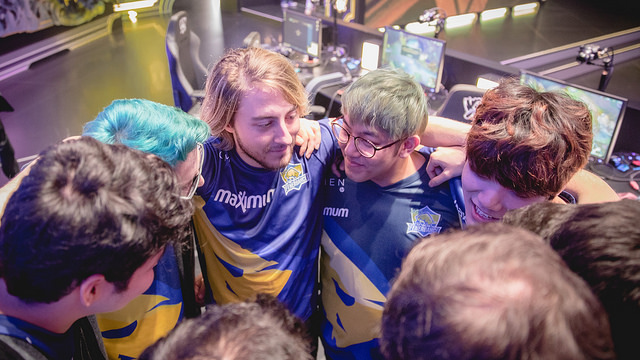 The final teams have been set for 2017 League of Legends World Championship Group Stage as Team WE and 1907 Fenerbahce Espor defeated respective opponents Young Generation and Team oNe Esports on Thursday in the final matches of the Play-In Stage.  Both teams entered the Play-In Knockout Stage as #1 seeds and favorites to win their matches, and each team revealed superior strategic play to earn entry into the Group Stage of the main event.
The Matches
Team WE's Play-In story has been one of slow early-games followed by superior teamfighting, and that continued against YG.  YG earned early kills in all three games to take leads prior to 20-minutes, but Team WE repeatedly caught the inexperienced YG squad around the map in the middle and late game to swing momentum and close out games.  YG even managed to maintain a gold-lead 30-minutes into game 2, but WE's Xiang "Condi" Ren-Jie stole two Baron Nashors to ensure YG never got the chance to close the game out.  Overall, YG played an impressive series against one of the tournament favorites, but Team WE swept the series 3-0 to advance to the main event.
The Fenerbahce and Team oNe series was expected to be one of the closest of the Play-In Knockout Stage, and this held true as the only series to take longer than three games.  Team oNe did manage a dominant victory in game 2, ending the game with a 25-11 kill lead.  But oNe rarely showed any sort of late-game consistency, and Fenerbahce managed an impressive comeback in game 3 before steamrolling the rattled Team oNe in game 4.
Coming Up
With the Play-In Stage officially in the books, the Group Draw has assigned all four Play-In teams to their respective groups.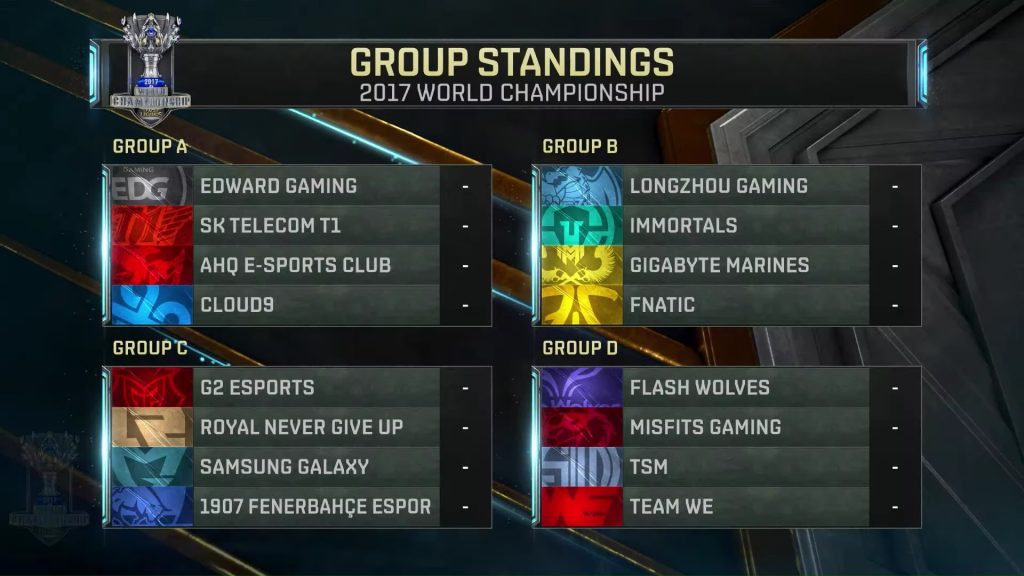 Cloud9 joined highly competitive Group A, which includes defending World Champion SK Telecom T1, Edward Gaming, and AHQ E-Sports Club.  Fnatic was assigned to Group B, which includes LCK-champion Longzhou Gaming, Immortals, and the highly-aggressive GIGABYTE MArines. 1907 Fenerbahce Espor was placed into this year's "group of death," which includes G2 Esports, Royal Never Give Up, and 2016 Worlds runner-up Samsung Galaxy. Finally, Team WE joined Flash Wolves, Misfits Gaming, and Team SoloMid to round out Group D.
The 2017 World Championship Group Stage begins Wednesday, October 4th at 12:00pm (PT), continuing into Thursday morning as Royal Never Give Up battles 1907 Fenerbahce Espor.
,