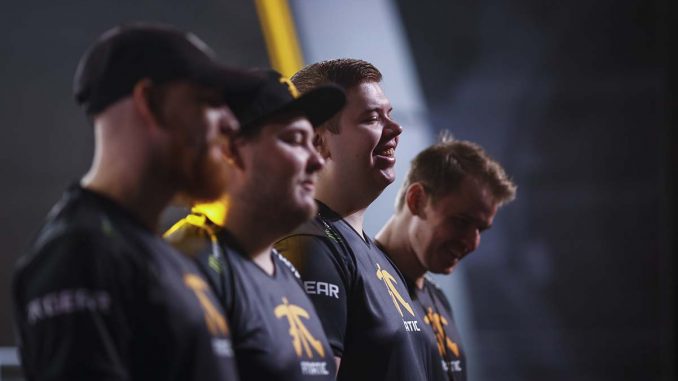 ELEAGUE CS:GO Premier 2017
Turner and IMG's ELEAGUE CS:GO Premier 2017 continues tonight with Group B action. Four teams, Fnatic, Immortals, Mousesports and Team North, will battle for two playoff spots and a major share of the $1 million prize pool.
Live coverage starts at 6 pm EST across Twitch, ELEAGUE.com and YouTube in addition to the Friday night showcase at 10pm on TBS networks. Live match coverage continues on Saturday, Sept. 16, at 2 pm EST via live streams.
Group B features a new start for both Fnatic and Team North.  Fnatic are hoping to find success with new  new teammates Jonas "Lekr0" Olofsson and Mikail "Golden" Selim.  Team North is also debuting their new roster at the event, as Valdemar "Valde" Bjørn Vangså recently replaced Emil "Magisk" Reif.
The teams will hope to reach the playoffs, which begin with the quarterfinals on Tuesday and Wednesday, Oct. 10 and 11.
Live Premier coverage will follow the same weekly schedule for the upcoming Group C (Sept. 22-23) and Group D (Sept. 29-30) rounds.
Photo courtesy of ELEAGUE/Turner/IMG
---
Quake Champions Tournaments
DreamHack and Bethesda have announced two new tournaments at upcoming DreamHack events:
DreamHack Denver Quake Championship (October 20-22):  Players will compete in Quake Champions' Duel mode and the 4v4 team-based Sacrifice mode. Qualifiers for the DreamHack Denver Quake Championship begin September 23rd.  The total prize pool is $75,000.The Duel tournament will feature 16 players, 8 from North America and 8 from Europe competing in a single elimination event.  Eight players from around the world have already been invited to the event: Rapha, DaHang, Raisy, Vo0, Toxjq, Av3k, Xron and Gellehsak.Qualifier Dates


Sep 23: Europe – Duel (top 4 qualify)

 – Signup Form


Sep 23: North America – Duel (top 4 qualify)

 – Signup Form


Sep 24: Europe – Sacrifice (top 2 qualify)

 – Signup Form


Sep 24: North America – Sacrifice (top 2 qualify)

 – Signup FormThe Sacrifice tournament will see four teams competing in a double elimination bracket.   For more information, visit the DreamHack Denver site: https://denver.dreamhack.com/17/quake-champions/
Quake Champions Invitational at DreamHack Winter 2017 (December 1-3):  The next big DreamHack opportunity for Quake players and fans will be at DH Winter in Sweden.  The prize pool is a mammoth $350,000 and the player pool is considerably larger than previous events as well.Tournament Format
Duel

24 players – 8 invites, 14 online qualifiers (4 Europe, 4 North America, 2 South America, 2 CIS, 2 Australia-New Zealand), 2 BYOC on-site qualifiers
Upon completion of all qualifiers, all qualifiers & invited players will be ranked to seed the group stage
Group stage will consist of 6 groups of 4. Top 2 competitors will qualify into 12 man single elimination bracket. The top 4 players from the group consisting of match and round record will get a bye into the first stage of the single elimination bracket.

Sacrifice

12 teams – 2 invites, 7 online qualifiers (2 Europe, 2 North America, 1 South America, 1 CIS, 1 Australia-New Zealand), 3 BYOC on-site qualifiers
Upon completion of all qualifiers, all qualifiers & invited players will be ranked to seed the group stage
3 team group stages with top team advancing to a 4 team single elimination bracket playoff.

To learn more about the competition as well as qualifier dates and signups, visit the DreamHack Winter website: https://winter.dreamhack.com/esports/quake-champions/
---
Clash of Kings World Cup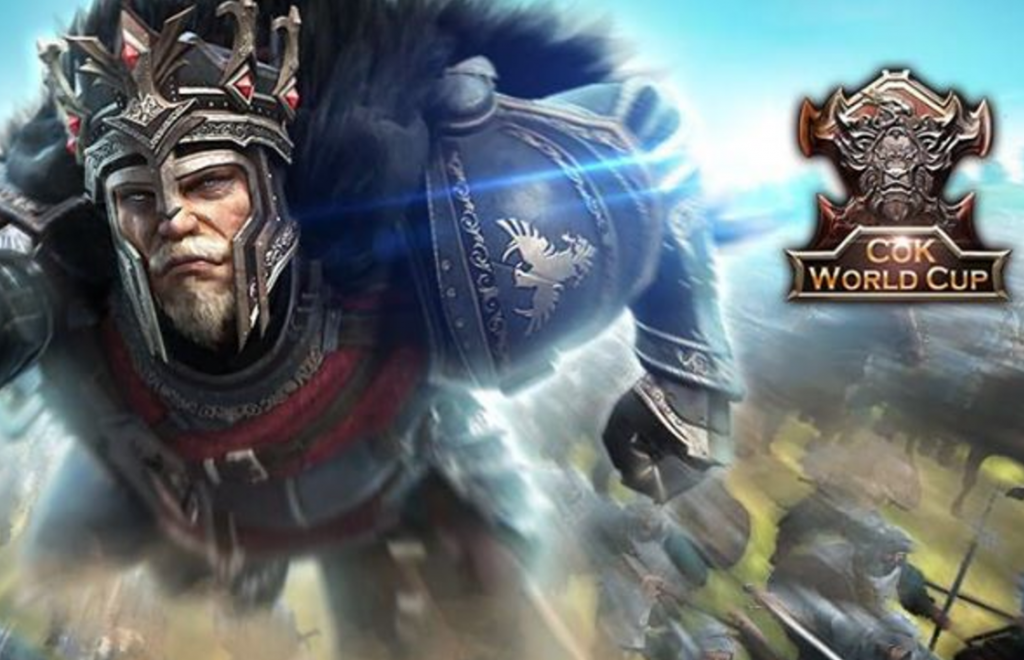 Mobile games are making their mark, and even the publishers of casual games are getting in on the competitive action. Elex Tech has announced rules for the upcoming Clash of Kings World Cup that begins on September 18th. Opening ceremonies for the event in Los Angeles, California will be on September 16th.
If your alliance wants to participate in the Cup, it will need at least 100,000,000 power, twenty members (15 in the starting lineup and 5 substitutes), and no more than 2 foreign members. Each match will be 90 minutes with a pre-made configuration for every player. Points will be earned through buildings and successful combat, and the team with the most points at the end of the round wins.
The global tournament is divided into 16 divisions, allowing alliance leaders to sign up for a division. After 8 rounds of group matches, the teams ranked top 2 in each group will be the final top 32, representing their division, and will enter the single elimination tournament. The final 2 teams will come to Los Angeles for the offline showdown called The Savage Siege.
Need tips ahead of the World Cup?  Check them out here.