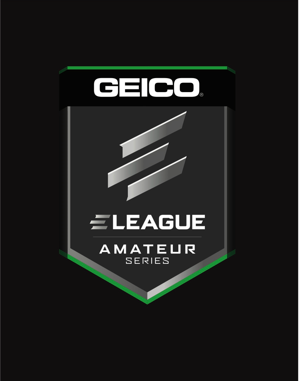 There are many roads to going pro as a competitive gamer, and today, ELEAGUE and GEICO announced a partnership that will provide tournaments for amateur players.  The GEICO ELEAGUE Amateur Series is being billed as a number of events in the coming months that are for amateur players to make their mark in various esports genres.
The first competition announced is a Street Fighter V tournament at PAX West (September 1st-4th).  The event will be streamed live on Twitch.  Fighting games, and SFV in particular, have been taking the spotlight at a lot of gaming events this year and the companies backing these events say it's thanks to the devoted fanbase and the entertaining players.
"The Fighting Game Community has grown by leaps and bounds into one of the most engaging and passionate fan bases in all of esports," said Vince Giampietro, GEICO Senior Marketing Manager.
Want to play at PAX? You can sign up here.
Three online qualifiers will precede the tournament, and the top 16 players will go to PAX West, while 16 players will make it to the competition via an on-site qualifier.  Those 32 players will duke it out all weekend in Seattle in the playoff bracket.
No word on the prizes for the event, but organizers say it will be announced in the coming weeks.
ELEAGUE has really taken off in 2017.  The Turner and IMG owned company has been putting a lot of resources into esports tournament production and lead to many esports genres being broadcast on terrestrial stations for the first time.  ELEAGUE is the group behind two seasons of CS:GO league action, the ELEAGUE Major at the historic Fox Theatre in Atlanta, the first Overwatch Open, as well as broadcasting the ELEAGUE Street Fighter V Invitational and the ELEAGUE Clash for Cash: The Rematch.