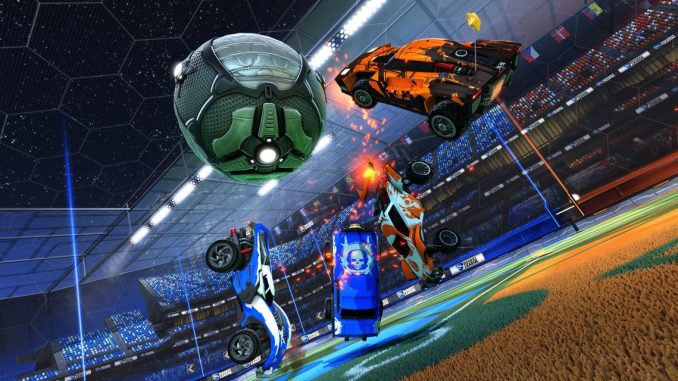 FACEIT X Games Rocket League Invitational
ESPN's X Games and FACEIT are teaming up to present the FACEIT X Games Rocket League Invitational.  Competitors will vie for a $75,000 prize pool on July 14th-16th.  The action will be streamed on ESPN3 and additional platforms.
"The FACEIT X Games Rocket League Invitational is the perfect marriage of FACEIT's esports expertise and X Games' history of introducing new sports to viewers around the world," said Kevin Lopes, Director, ESPN Programming and Acquisitions. "Rocket League is uniquely suited to be a great competition for sports and gaming fans alike to enjoy."
More information on the tournament format and teams participating in the FACEIT X Games Rocket League Invitational will be announced in the next few weeks.
Tickets to X Games Minneapolis start at $10 and are available at xgames.com/tickets.
---
Rainbow Six Pro League Finals
This week, games publisher Ubisoft announced the Tom Clancy's Rainbow Six Pro League will continue with the Pro League Season Finals at GamesCom in the ESL Arena in Cologne on August 25th and 26th.
The Pro League will also arrive in Asia-Pacific for Season 3 this September with players in four Eastern regions competing in Japan, South Korea, Southeast Asia and Australia–New Zealand after one year of intense high-level competition in Europe, Latin America and North America.
Season 3 will mark the start of the Eastern Pro League to determine the best Tom Clancy's Rainbow Six Siege players, who will face each other in Sydney for the finals on 21st and 22nd of October. The winners will then have the opportunity to compete against the best European, North American and South American players at the (Global) Pro League Season Final in São Paulo, November 17TH–19TH 2017.
Finally, the top-placing teams in Asia-Pacific, European, Latin American and North American regions will face off in the second edition of the Six Invitational, which takes place February 16TH–18TH, 2018, in Montreal. The Six Invitational will determine the world's best players as they compete for a prize pool of $500,000 in the biggest competition to date, bringing the total prize pool to $1,250,000 this year.
For more information about Tom Clancy's Rainbow Six Pro League, please visit http://www.rainbow6.com/esports
---
GameOn Registration Opens
The biggest gaming culture convention in the Baltic States, "GameOn", has just opened registration for League of Legends and CS:GO tournaments on September 16th and 17th in Vilnius, Lithuania.
Registration for the CS:GO tournament will be open until July 23rd, while League of Legends players are able to fill out the registration form until August.
More information about the competition and the registration form can be found here:  https://gameon.lt/en/e-sports/