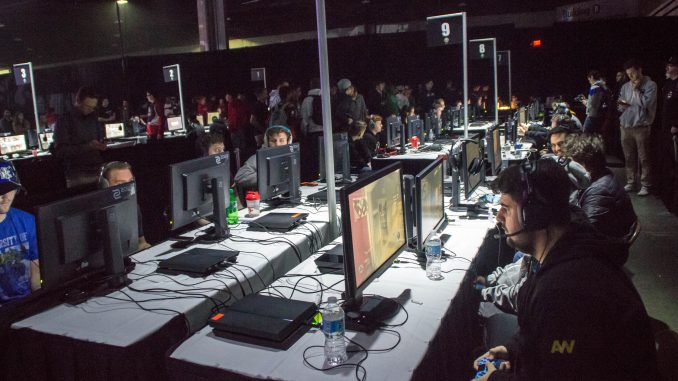 This week Activision announced the format and date for the Qualifier/Relegation tournament for Stage Two of the CWL Global Pro League.  The teams that finished in last place in each of the Stage One groups will have to face one of four teams that qualify for the tournament via an online event in their region.  The Stage Two Qualifier tournament will be held on June 15th at the Anaheim Convention Center.
The four teams defending their league spots will be Cloud9 from North America, FNATIC and Millenium from Europe, and Mindfreak from the APAC region.  The teams fighting to play in the Global Pro League will be from all regions: 2 from NA, and one each from EU and APAC.  Teams that are in the top 16 in their region in Pro Points as of 6am EST on June 1st, 2017 are eligible to compete in the Online Qualifier.
The Online Qualifier will start on June 3rd.  The double elimination tournament will be seeded by tournament runners Gamebattles.  The teams that qualify for the relegation tournament will receive a free team pass for CWL Anaheim and travel assistance from Activision/MLG to get to the tournament.  The team rosters are locked after Online Qualification.
The top four teams in the Stage Two Qualifier Tournament will go on to compete in the regular season of the CWL Global Pro League, giving them a chance to qualify for the 2017 Call of Duty Championships and a share of the $700,000 S2 Playoffs prize pool.