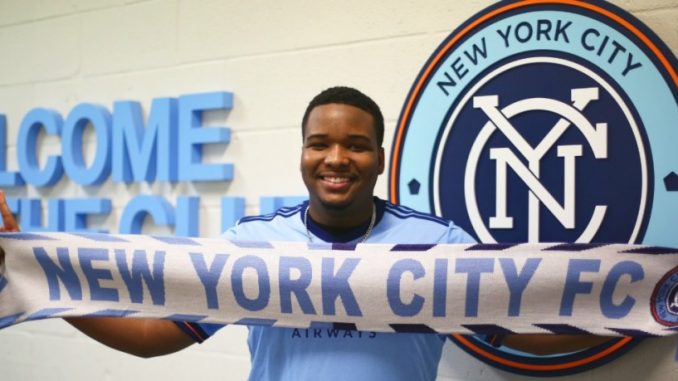 Sometimes news needs to be fast, which is why we have ESS Bytes – a short round up of noteworthy stories from the esports and gaming communities.  
Have a news tip or a press release to share?  Email us at esportssource(at)gmail.com.
---
Major League Soccer's NYCFC is joining other major professional sports organizations by dipping its toes into the esports world.  The club's first esports player is New York resident Christopher "didychrislito" Holly, a FIFA player who most recently finished 4th at the FIFA Ultimate Team Champions Season One Regional Final (say that four times fast).  According to a press release from New York City FC, Holly qualified for Season 2 of the competition which kicks off on April 22nd in Vancouver.
In an interview with NYCFC.com, Holly expressed surprise at the opportunity, exclaiming,
"I never thought this would happen so when the club contacted me, I was shocked and now I'm really looking forward to it."
Holly has been playing FIFA for 12 years, and he was ranked third on the North American PS4 FUT Champions Leaderboard.
NYCFC says their decision to enter esports comes down to the games and players increasing popularity with traditional sports fans.  NYCFC's owners, City Football Group, also own Barclays Premiere League team Manchester City, who signed their first esports player, Kez Brown, in 2016.
Photo and video courtesy NYCFC Communications Department
---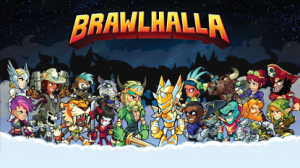 A new fighting game tournament is on the horizon:
The Legend Series
for
Brawlhalla
, the free-to-play 2D platform fighting game.  The event is part of the official
Brawlhalla Circuit
, a series of points-scoring events leading up to the Brawlhalla World Championships.  The Legend Series will be the fighting game's first S-Tier event (
the second highest tier
), where a sizeable amount of Circuit Points and $6,000 in prize money are at stake.
The competition begins with 1v1 matches on April 22nd and 23rd and will conclude with a doubles competition on May 6th and 7th.
The Legend Series is hosted by Stream.Me and will be broadcast on that platform.
Event Format:
April 22 – North American 1v1 Tournament ($1,500 Prize)

April 23 – European 1v1 Tournament ($1,500 Prize)
May 6 – North American 2v2 Tournament ($1,500 Prize)

May 7 – European 2v2 Tournament ($1,500 Prize)
---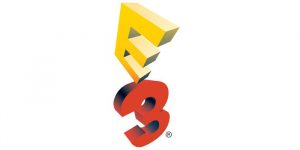 This year, E3 is not only open to the public, but you'll be able to keep up with action from the show floor on Twitter.  IGN Entertainment just announced Twitter will be its broadcast partner for the 2017 Electronic Entertainment Expo in Los Angeles, California.
The stream will air from June 10th-15th live from IGN's studio, the Los Angeles Convention Center, and LA Live, totalling over 30 hours of live coverage of E3.  According to IGN, the broadcasts will feature all major press briefings, live show commentary, demos, gameplay, and interviews with some of the biggest names in the gaming industry.
"E3 is hands-down the biggest week of the year for video games," said Wade Beckett, CPO and SVP of Video at IGN Entertainment. "With jaw-dropping announcements and new game reveals, Twitter is the perfect livestream partner and platform given our global audience and their passion to be part of the conversation. Gamers around the world are going to be the real winners thanks to our partnership.."
The stream can be seen at E3.twitter.com and on IGN's twitter account.