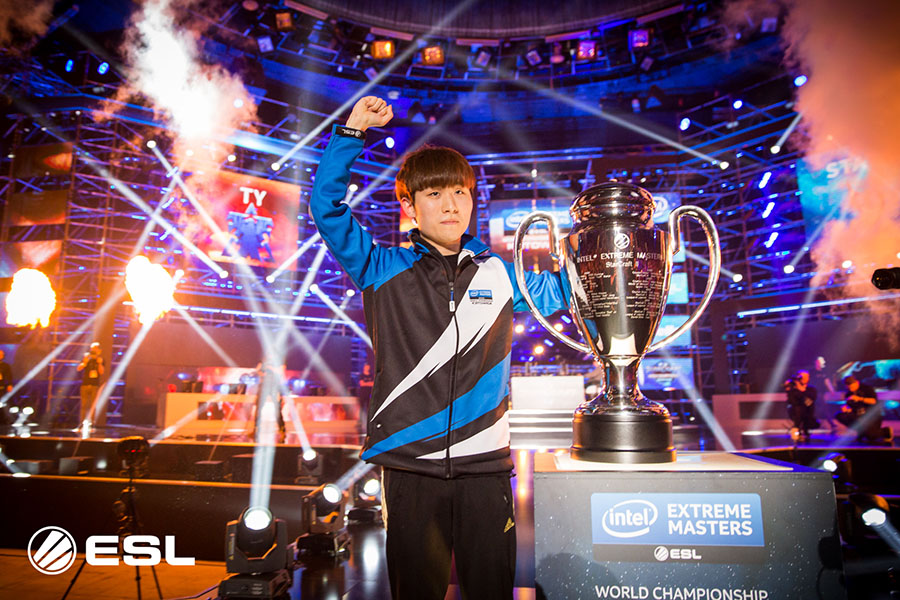 Over 70 of StarCraft II pro players from around the world met up at IEM Katowice (February 26-March 5th), the first global event of the StarCraft II World Championship Series.  The competitors were fighting it out for the lion's share of the $250,000 prize pool and a guaranteed spot at the WCS Global Finals.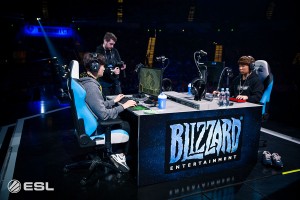 South Korean players dominated the competition, with only Finnish player Serral making significant inroads with a first place group stage finish.  Serral managed to make it to the quarterfinals where he was swept in businesslike fashion by South Korea's Dark.  Fellow Korean countryman aLive turned up in fine form for the competition, keeping a clean sheet through the group stage (5-0) and beating both of the eventual finalists.  Eventually aLive was taken out in the semifinals by the eventual tournament winner, TY.  aLive's impressive run left him with enough WCS points to keep in the running in the sprint to the Global Finals.
The Grand Finals between former KT teammates TY and Stats was a best of 7 thriller.  Terran player TY took the victory and the $100,000 grand prize.
Final Placements
1st ($100,000) TY
2nd ($45,000) Stats
3rd/4th ($17,500) aLive/Dark
5th-8th ($7,000) GuMiho/Serral/ByuN/INnoVation
The next WCS event is the GSL Super Tournament I in Seoul, South Korea April 6-9.