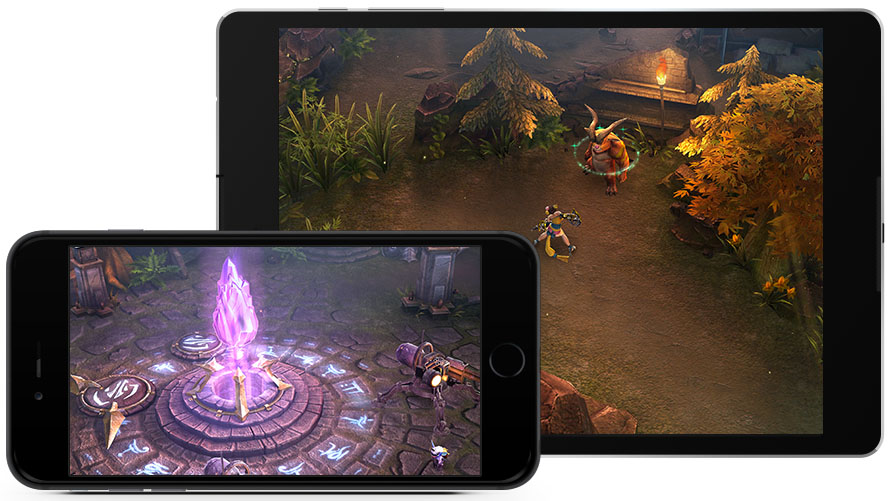 Mobile MOBA Vainglory has had a big year: plenty of tournaments, a professional circuit, and involvement with some of the biggest organizations in esports.  Today, on the eve of the first ever Vainglory World Championship, the ominously named but seemingly benign Super Evil Megacorp has announced a Team Franchise program to expand the game's esports outreach in 2017.
According to Super Evil, franchise holders will get a share of broadcasting, ticketing, sponsorships, and other esports-related revenue.  The teams that decide to participate in the program are not guaranteed top competition spots.  Right now there are eight partnerships available.  Teams will also have the option to establish their "home city" in an effort to bring in local fans to the esport in the manner of traditional sports teams.
At least one team owner is satisfied with the deal:
"Super Evil Megacorp has done a remarkable job at taking a virtually home-grown competitive community and elevating it to a professional esports structure in just a year, complete with team voices, sensible financial models and a fresh way to approach local communities," said Andy Dinh, Team SoloMid (TSM).
"The new TSM Vainglory house in Las Vegas is a great example of how the community has grown over the last year and we can't wait to help shape the future of esports with the leader of the touchscreen category, Super Evil."
Teams have until January 15th to apply to join the program, which begins in Spring of 2017.
The revenue sharing program appears to similar to the one Riot announced in their three-step path for 2017 back in September of this year, with teams receiving developer assistance to provide stability for teams committing to invest in League of Legends esports.
Vainglory World Championships 2016
In early 2016, the tournaments for the game were set up by a volunteer staff, but thanks to a multi-million dollar deal with Twitch and Amazon, Vainglory has attracted bigger venues, professional production, and big name MOBA orgs like TSM, Cloud9, G2, and Team Secret.  2016's World Championships will be held at the historic TCL Chinese Theatre in Hollywood.  12 regional champions from North America, Europe, South America, East Asia, China, and Southeast Asia will all be competing at the event.
Vainglory 2.0 Announcement
Following the World Championships, a new version of Vainglory is scheduled for release on December 14th, 2016.  The current version of the game is a free download from Amazon, iTunes, and Google Play.