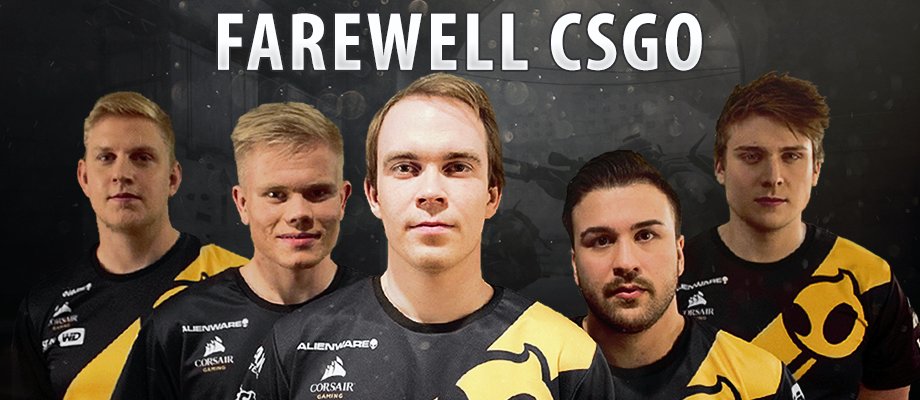 Coming off of their team's qualification for January's ELEAGUE Major, the Team Dignitas announced they will parting ways with their Danish CS:GO roster, which has been with the organization in some form since 2014.  In a statement on their website, the organization called the move a "mutual decision" between players and the organization, and also announced they would continue to have a presence in the esport with a new North American-based team.
Team Dignitas' statement in full:
"Following a mutual decision to part ways, Team Dignitas sends its best wishes to Rene 'cajunb' Borg, Kristian 'k0nfig' Wienecke, Mathias 'MSL' Lauridsen, Ruben 'rubino' Villarroel, Emil 'Magisk' Reif and Casper 'Ruggah' Due as they enter into the next chapter of their professional eSports careers.

Team Dignitas and the Philadelphia 76ers are committed to building our next elite, international Counter Strike: Global Offensive team based in North America with the goal of dominating the global competitive gaming landscape. Team Dignitas aspires to lead the eSports industry in player recruitment and development; we are confident our fans will continue to be excited by our future player and personnel announcements.

Stay tuned to team-dignitas.net and our social media network for more updates on our roster developments."
The players later released a statement of their own on Twitter, making it clear they initiated the split, and announcing their plans to play under a different organization in 2017:
"As was announced earlier today, we are not re-signing with Team Dignitas when our contracts expire the 31st of December. We were offered a very competitive deal but after negotiating for weeks we mutually agreed that it was time to part ways. Instead we've decided to commit our future elsewhere in esports. We would like to thank Team Dignitas for our time in the black and yellow jersey, we've all gotten memories for life when being part of Dignitas whether it being tough losses like ESL Cologne or wins as at EPICENTER. We will be more specific about our future in January. Until then, thanks for everything Dignitas. The team will stay together and will compete at WESG and ELEAGUE Major. #GODIGGY

Special thanks goes to Odee and Joe for helping out in every matter when needed."
Both sides may already have business deals in place heading into 2017.  In addition to receiving a Challenger place at the ELEAGUE Major in January, in the last 24 hours Team Dignitas was also extended an invitation to DreamHack Masters in Las Vegas in February.