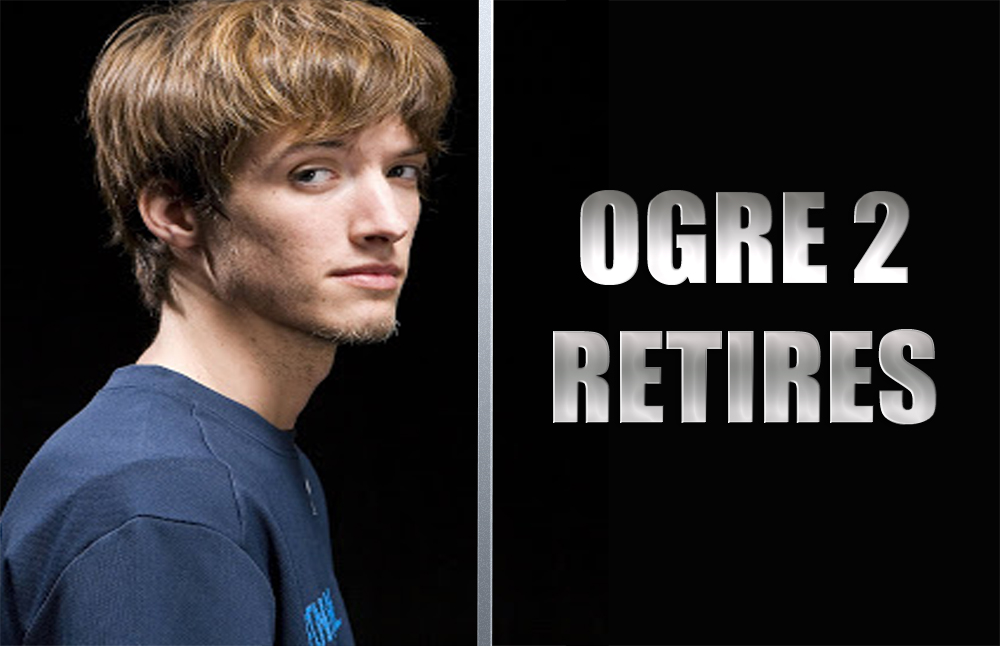 One of the last of Halo's old guard is finally putting down the sticks, and moving on to a new chapter in his life. Today  Tom "Ogre 2" Ryan announced that he is retiring from competitive play.  This marks the end of a very long and accomplished gaming career for the 29 year old player that spans a whopping 13 years.
For many reasons, I've decided it's time to stop competing and I'm currently looking for what is next in the eSports world for me. ❤️?

— Tom Ryan (@TomRyanOGRE2) May 22, 2016
Ogre 2 began his competitive Halo career with who else – Ogre 1 – his twin brother Dan as a member of StK (Shoot to Kill).  The team placed first at the Halo50k tournament in Atlanta, GA in August of 2003.  From there, the Ogre Twins began to forge their incredible history in competitive Halo, most notably in 2v2 tournaments where the pair consistently dominated the competition.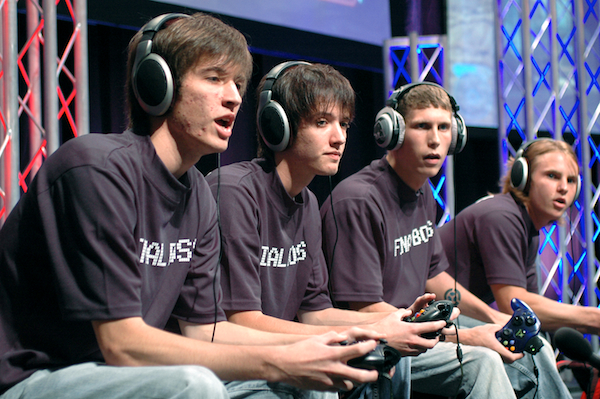 In 2006, the pair became one half of the legendary Final Boss team with Team 3D teammates Walshy and Saiyan.  That lineup won four major tournaments in a row in 2006, and though the other teammates would change, from 2006 through 2008 the team racked up ten first place finishes at major tournaments, meaning they won half of all of the major money tournaments during that two year period.  Towards the back half of 2008 the team went into decline, and Ogre 1 opted to leave the team, and retired later that year.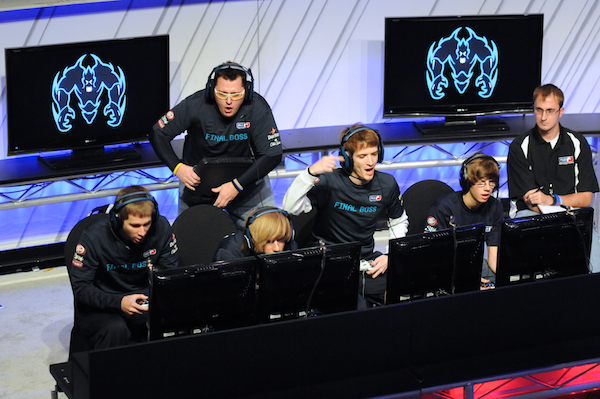 Ogre 2 continued to play, eventually winning 40 championships and managing to win at least one event with six different teams.  In March 2014, Ogre 2 announced his first retirement.  Ryan made his return for Halo 2: Anniversary, and reformed StK with Heinz, Snakebite, and Royal2.
Most recently, Ogre 2 (also simply known as the GOAT) played under well known organizations like Counter Logic Gaming, Team EnVyUs and Denial.
Tonight many members of the professional Halo and Call of Duty esports communities (cross-over between the FPS communities) paid tribute to the long-time competitor on Twitter:
@TomRyanOGRE2 forever the goat. Thank you for everything you have done for me. I know you will see nothing but success in the next chapter

— Paul Duarte (@SnakeBiteFPS) May 22, 2016
Was an honor & dream getting 2 compete alongside you. Best of luck 2 you & the next career you conquer @TomRyanOGRE2 pic.twitter.com/cM98ULJ4oS

— Mike Cavanaugh (@mcstrongside) May 22, 2016
@TomRyanOGRE2 You were one of the players I looked up to as I began competing. I'm proud to have won an event with you. Good luck, Tom!

— Richie Heinz Jr. (@LiquidHeinz) May 22, 2016
@TomRyanOGRE2 you are, and always will be the GOAT. You and Dan are the reason I started playing competitively and I am forever grateful ?

— Justin Brown (@theRoyBorg) May 22, 2016
@TomRyanOGRE2 the undisputed goat, no one will ever touch what you were able to accomplish, enjoy retirement, I'm sure I will see you around

— Jason Brown (@Lunchbox) May 22, 2016
. @TomRyanOGRE2 You've left a hell of a legacy behind. I'm happy to have been there from the start. Best of luck on your next adventure.

— Scott Lussier (@ScottGandhi) May 22, 2016
@Brav my career and helped kickstart a fantastic decade-long whirlwind of competitive Halo. Thanks for everything @TomRyanOGRE2! ?2️⃣

— Andy Dudynsky (@Brav) May 22, 2016
.@TomRyanOGRE2 You and your bro are what got me interested in esports in the first place. Good luck in whatever you take on next!

— Clint Evans (@Maven) May 22, 2016
@TomRyanOGRE2 btw you were one of the first pros I started playing with in H2 and one of my only inspirations, I appreciate it.

— OpTic AcE (@MLGACE) May 22, 2016
@TomRyanOGRE2 You left a mark in the scene that will never repeated. The true GOAT. Best of luck in whatever you do my man.

— FaZe Clayster (@Clayster) May 22, 2016
@TomRyanOGRE2 an inspiration to many, including me. Best of luck with whatever is next for you my man

— Matthew Piper (@OpTic_FormaL) May 22, 2016
@TomRyanOGRE2 Goodbye goat, you were one of my inspirations when I was coming up man absolute legend

— NAMELESS (@NAMELESS) May 22, 2016
So what's next for the GOAT?  Well we know his twin isn't letting him take the all the historic shine:
@EdventureTime @Halo @MLG @TomRyanOGRE2 aww look Tom, he called you Pippen! I was gonna say Jordan and his waterboy…

— Dan Ryan (@DanRyanOGRE1) May 22, 2016