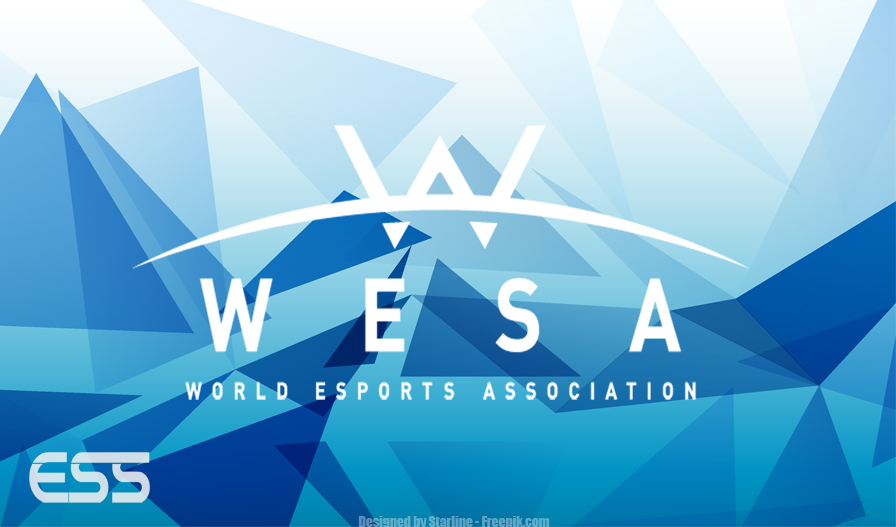 Today ESL unveiled one of the worst kept secrets of the past week: the World Esports Association (WESA).  It's an announcement over a year in the making, and it claims to be a step closer to turning the eSports scene from the virtual Wild West to a regulated, organized landscape with far-reaching rules and protections.   WESA says they will operate much like FIFA does for world football (though hopefully without the rampant corruption within FIFA in recent years), and its aim is to help create standardized tournament regulations, player representation, and team revenue sharing.
From their press release:
"WESA will offer the chance to bring all esports stakeholders – players, teams, organizers and broadcasters – to the discussion table in order to bring much needed structure, predictable schedules and transparency to the scene."
From our Press Conference, WESA Structure & how the association directly involves players in governance #WESA pic.twitter.com/T1eqt0QadI

— WESA (@WESAofficial) May 13, 2016
Eight of the world's biggest organizations were part of the WESA- founding process.  Each team has multiple teams across various esports titles:
Fnatic
Natus Vincere
EnVyUs
Virtus.pro
G2 Esports
FaZe
Mousesports
Ninjas in Pyjamas
The biggest news to come from this announcement?  The Player Council.  Esports players will finally have a group to advocate on their behalf regarding rulesets, policies, player transfers, and more.  Each WESA participating team will have a player (elected by the players) on the council.  ESL's CS:GO Pro League will be the first professional esports League to adopt the WESA regulations.
The person overseeing the Player Council and the WESA representatives is Dr. Pietro Fringuelli, the first  Interim League Commissioner of WESA.  Fringuelli is a German lawyer who has represented Bundesliga, FIFA and UEFA soccer leagues and game publishers in the past.
With standard, over-arching rules for tournaments, transfers, and discipline, the responsibility is taken out of the hands of the tournament organizers or league or publisher (who often runs some of these competitions), and we can all instead point to the independent WESA for answers in these situations. What ESL's role in all of this will be is unclear, as it would seem the one league being involved without any others would only benefit the one entity, and their own rules and policies will be those adopted.
WESA says its aim is to spread to tournaments beyond those that ESL promotes and runs.  As of press time, the organization has not publicly posted its by laws or founding documents online.
It will be interesting to see when other leagues in other esports titles begin to recognize WESA, and if they will agree to their policies and rules.