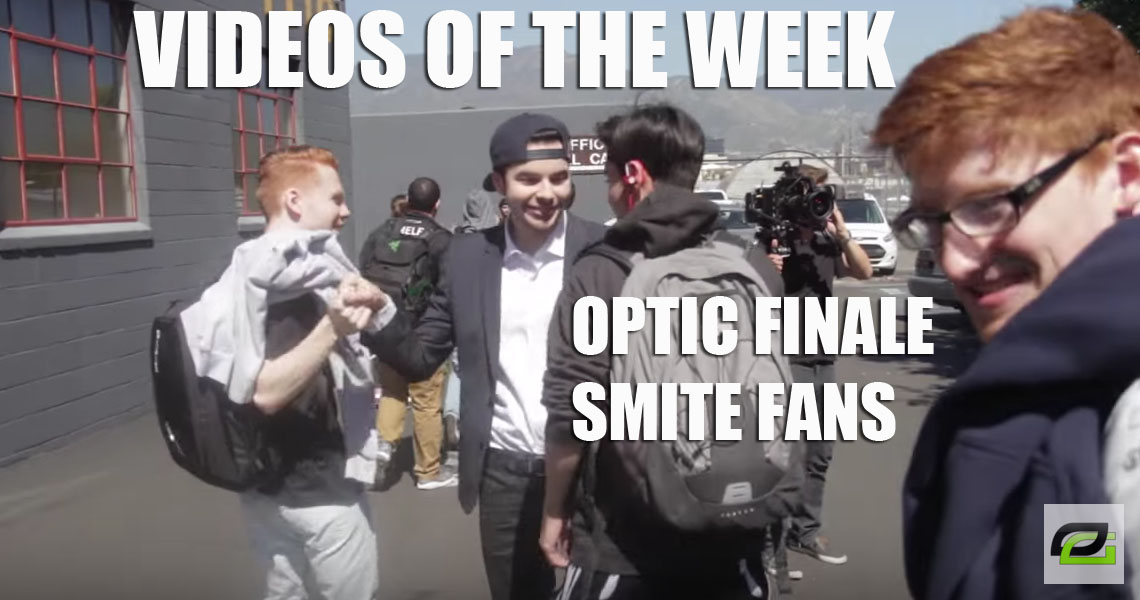 Here at ESS Originals, we like to create our own content, but we love watching others make videos, podcasts, streams, and just about any other form of media to celebrate eSports.
Each week, we highlight some of the best videos we've seen, and we encourage you to post your favorites in the comments as well.
---
There's a reason why OpTic Gaming are the clear fan favorites in North American Call of Duty – they put out a lot of content, and a lot of that content is genuinely very good.
One series in particular is excellent: OpTic Vision.  Produced and edited by OpTic content creator Hitch, the series has followed the various competitive teams in the organization from Fall 2015 to Spring 2016.  The series is currently taking a short break before starting again for a second season.  The final episode of the first season coincides with the final match of Stage 1 in the Call of Duty World League, and like many shows, the finale ended on a bit of a cliff hanger.
Watch all of the episodes here
OpTic Nation: Vision – Episode 19 "Finale"
---
Do you like SMITE?  Do you like SMITE Pro League?  Do you like broad but humorous and light-hearted generalizations about large numbers of people?  Maybe some attempts at foreign accents?  Hats?
We have the video for you.
SMITE fan SpiffSinister has been recording 30 second clips of himself portraying various fandoms within the SPL community, and he eventually combined them into one longer YouTube post.
SpiffSinister – Meet the fans of the #SPL
Have a favorite video of the week?  Leave it below in the comments!