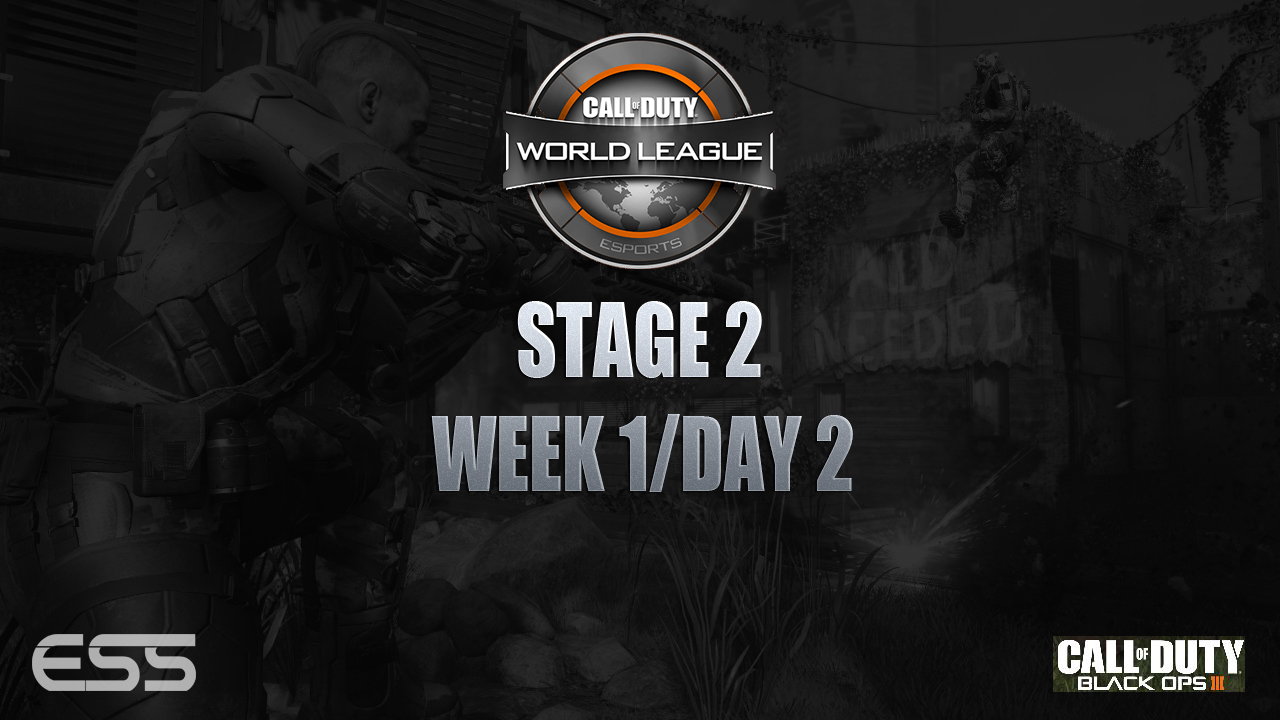 It's Day Two of the Call of Duty World League, and there are already some compelling storylines taking shape.  It's looking like there will be a few teams really vying for the top spot in Europe during this stage, with Splyce, Epsilon, and Millenium looking the strongest.
Mindfreak didn't put up much of a fight against NA's OpTic Gaming when they played on their home turf, but they continue to thrash their Australian and New Zealand opponents.  Do they need to play elsewhere to improve?
In North America, the new Team EnVy certainly looks more functional than the old iteration, but a true test of their ability to work together will be their match tonight against some masters of teamwork OpTic Gaming.  Can FaZe Clan bring back the intimidation and dominance they had in the second half of Advanced Warfare?  Or will they continue to be a team of also-rans, who are just a few poor plays away from greatness?  100Thieves is the most talked about team across all leagues- today's match against a fierce Cloud9 team that entered the league with a bit less flourish will be telling.
Scores (Updated throughout the day) 
ANZ Region
Mindfreak 3 – 0 Nv
Team Immunity 1 – 3 Orbit
Tainted Minds 3 – 1 Apotheon Esports
eXcellence 0 – 3 The Chiefs
EU Region
Millenium 1 – 3 Supremacy
HyperGames 3 – 2 Exertus
Epsilon eSports 3 – 0 Team Vitality
Splyce 3 – 2 Giants Gaming
NA Region
100Thieves 1 – 3 Cloud9
Team eLevate 1 – 3 H2k
OpTic Gaming 3 – 2 EnVyUs
FaZe Clan 3 – 0 compLexity
Team SoloMid 0 – 3 Rise Nation