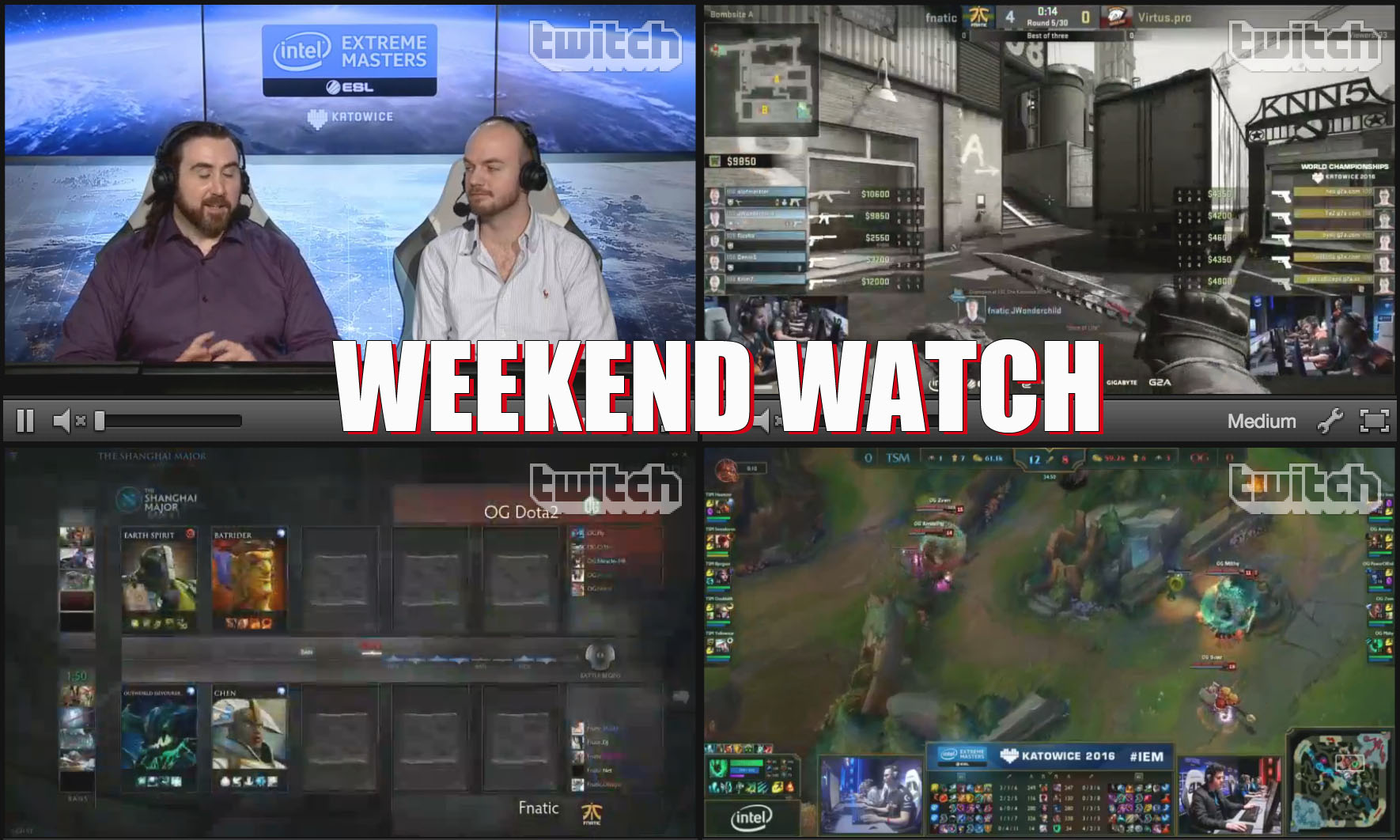 The weekend is here, and while you could be out enjoying the first fresh breezes of Spring, or spending quality time with your loved ones and neglected pets, we know you're going to spend the next few days gaming.  After all, you'll be busy with the double XP weekend for Call of Duty: Black Ops 3, and you'll get your socializing in the form of SMITE's Party Up weekend (you earn twice the XP if you play in a part of 2 or more people).
While you're waiting for queues to pop and parties to form, you'll want to ALT+Tab and check out some of the following eSports events going on this weekend:
Courtesy IEM

Intel Extreme Masters Katowice (March 2nd-6th): CS:GO, League of Legends, and Starcraft II players from around the world are facing off in Poland this weekend to fight for a combined $500,000 prize pool.Massive crowds, excellent cosplay, and high quality gaming are on display right now.  The tournament is also hosting the IEM Expo competitions featuring Hearthstone players, and a four team, all European Heroes of the Storm mini-tournament.

LIVE STREAMS
EGL Open 2016 (March 5th and 6th): The European Gaming League is hosting a Call of Duty Challenge Series tournament in partnership with Activision and Playstation in London.  32 European Pro and AM teams will be competing for a share of a $25,000 prize pool and valuable CWL points.  Will PS4 veterans and fan favorites Rampage Tempo (formerly Team Tempo) place in the money?

LIVE STREAM
Courtesy Evil Geniuses

DOTA 2 Shanghai Major: At this point, the $3 million dollar Valve competition is becoming an exercise in PR and Production 101 mishaps, but there are still some good matches left to watch, despite all of the Chinese teams facing defeat on home soil. Team Secret versus Team Liquid in the Upper Bracket should be a quality match up, and Evil Geniuses versus compLexity in the Lower Bracket could be entertaining as well.

LIVE STREAM
For more live streams and updates, bookmark eSportsSource.org and follow us on Twitter!