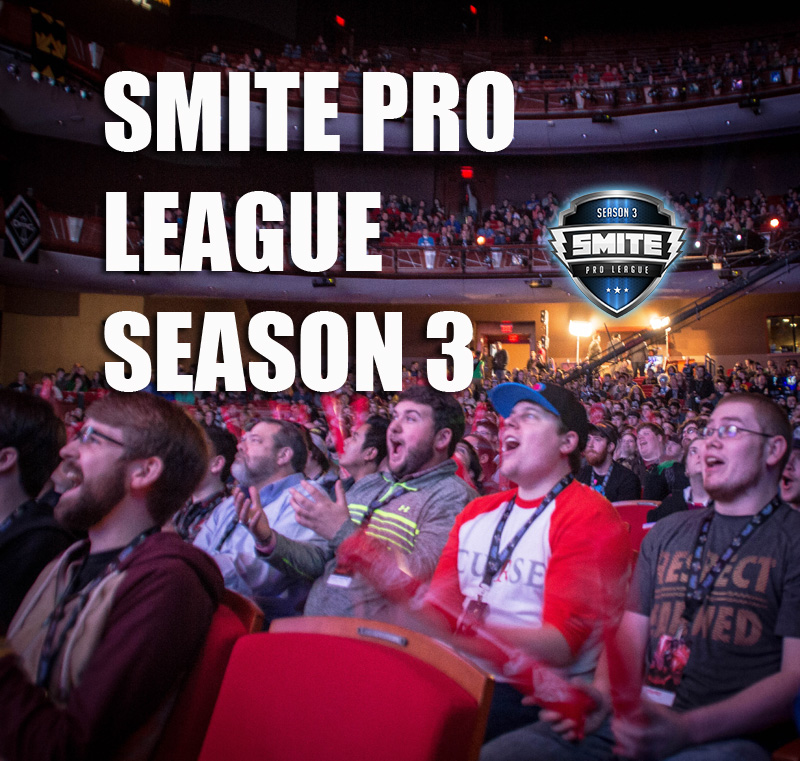 The new SMITE Pro League season begins on March 24th, 2016, and there are a host of new teams in both the North American and EU regions.  We're going to take a look at the teams and see what changes took place between Season 2 and the start of Season 3.
Large organizations like Team SoloMid, 2016 Champs winning Epsilon eSports, and 2016 Champs semi-finalists Cloud9 have all left the pro SMITE scene.  Organizations known in other esports like Team Allegiance (Halo), SoaR (Call of Duty trickshotting), Tainted Minds (Call of Duty World League), and Luminosity Gaming (League of Legends, CS:GO, Call of Duty, Hearthstone, World of Warcraft) have stepped up to take on teams needing organization representation for Season 3.  While the departure of big names is disappointing (and worth an article itself), the new orgs bring very different viewers to SMITE, and it's an opportunity to gain new fans.
The team rosters have been steadily changing since 2016 SMITE World Champs as well.  Just one day before Season 3 begins, Weak3n announced via YouTube (as other players have been doing in the months after SMITE World Champs) that he had been released from the EnVyUs squad.  No word on who is replacing him on the team, but EnVy's first match is March 27th, so the team will need to make a decision very soon.
Other major roster breakups have involved four members of Enemy leaving team captain PaindeViande, the breakup and partial make up of ex-C9 (now Luminosity Gaming), EnVy player Allied announcing his retirement, and a host of other team changes.  As Rostermania settles down, we can post the NA and EU teams competing in the Spring Split:
Europe
Torpedo Gaming – Brotuz(sub), Gamehunter, NinjaBobat, Korinyo, m0eX, Murrdurr
Panthera – Adapting, Dimi, Yammyn, iRaffer, emilitoo
Leftovers – Arkkyl, Nika, Sanjo (sub), Jungler, Cherryo, Badgah
Hungry for More – Zindurn, Variety, PrettyPriMe, Ataraxia, CaptainTwig
Team Dignitas – TheDarkDodo, FrostiaK, iRens, ShadowNightmare, Suntouch
Fnatic – BigManTingz, Jifffy, maniaKK, Realzx, Zyrhoes
Paradigm – JacobHL (sub), Trixtank, QvoFred, Xaliea, Funballer, Lawbster
Cringe Crew – ASoggySandal (sub), Zashu, EmilZy, Shaggyshenk, Kero, Repikas
North America
Team Allegiance – Oceans, Mattypocket, DaretoCare, Lassiz, Incon
Team Eagr – djpernicus, Aror, Zapman, TheBest, Divios
Denial – Benj1, Vetium, Masked, Macetodaface, Shadowq
Randozos – ScaryD, PolarBearMike, Adur0, Meerkat, Garz
Enemy – Varizial, Marauder, Khaos, PandaCat, PaindeViande
Luminosity – TheBoosh, Snoopy, BaRRaCCuDDa, JeffHindla, Andister
Team EnVyUs – CycloneSpin, KikiSoCheeky, 0mega, MLCSt3alth
SoaR – Metayankey, Baskin, Homiefe, Jigz, Hurriwind
Follow eSports Source on Twitter!