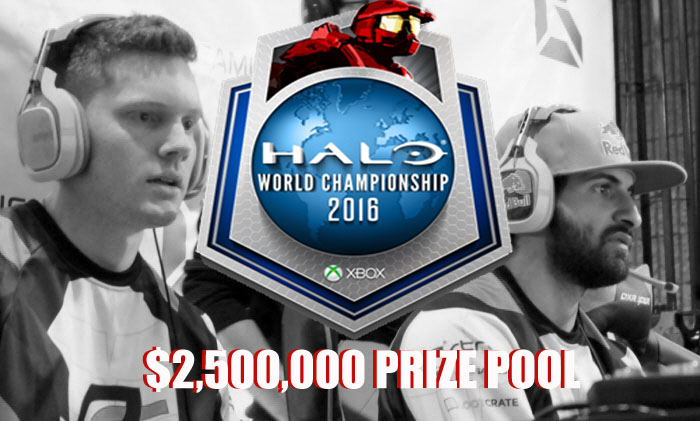 Today the North American regional finals for the Halo World Championships begin and run throughout the weekend in Columbus, Ohio.  Teams will be competing to be one of the Top 8 teams in the region, and qualify for the Halo World Championships Preliminaries and then onto the Finals.  Today, an extra incentive was announced for teams- a $2,500,000 prize pool.
Back in August, the competition was announced with a $1,000,000 prize pool.  This was a significant prize already for a game that had trouble retaining viewership and participation in recent years.  Thanks to the success of Halo 5: Guardians a renewed interest in competitive Halo was born, and ESL decided to crowdfund the prize pool for Champs this year.  The money comes from sales of REQ packs within Halo 5: Guardians, a prize funding measure similar to ones employed by Dota 2 (currently their prize pool is over $18,000,000 and climbing) and the first year of the SMITE World Championships.
The Halo World Championship Finals run from March 19th through the 20th.
View the groups and standings for regionals here, and watch the event live at mlg.tv/halo.