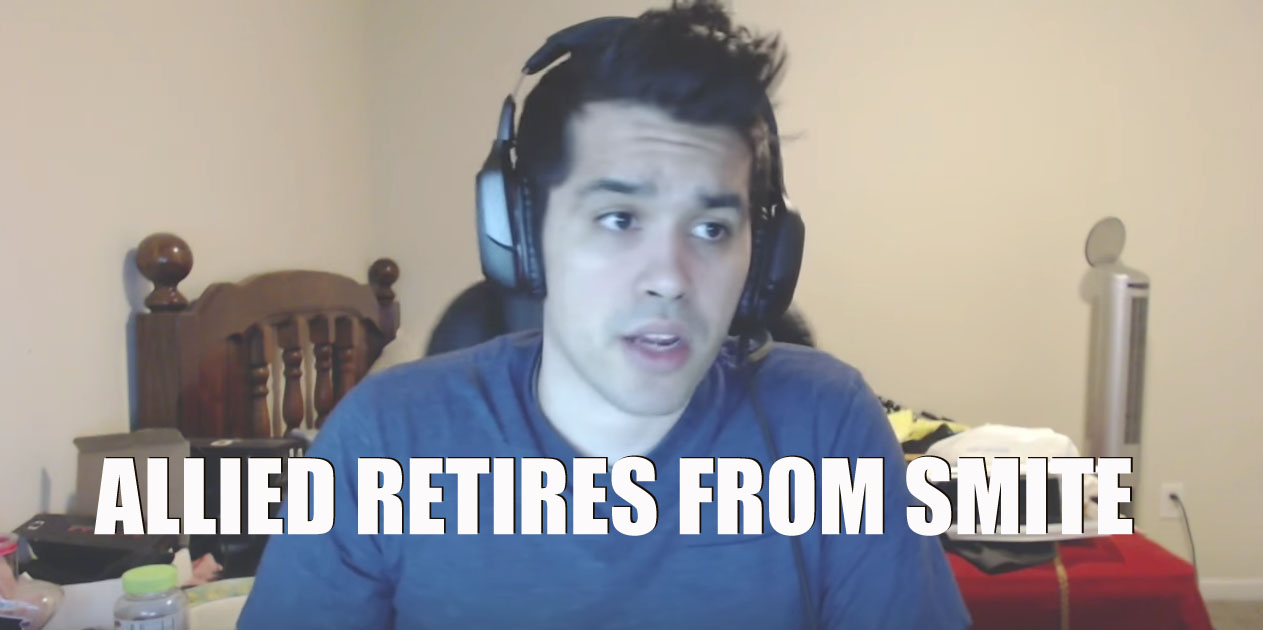 Over the weekend, Rosterpocalypse took yet another unexpected turn late in the cycle, as popular support and hunter Allied announced his retirement from competitive SMITE.
i'm not going to be in competitive anymore, i resign / retire ! ! thats right! i'll make a vlog about it later. @MLCst3alth takes my spot

— David Hance (@EnVy_Allied) February 14, 2016
The original announcement was made on Twitter, and Allied followed up with a vlog explaining his decision.  Among the reasons he lists for his departure from the game are his dissatisfaction with Season 3 of the game, he was struggling with learning to play in a new position (having moved from ADC to Mid when Cyclone joined the team), and he says he just wasn't having fun anymore.
Allied also announced World Champion midlaner, MLCSt3alth, would be replacing him on the team.  Stealth was recently let go from the popular Cloud9 squad after the 2016 SMITE World Championships (that org is currently in flux, as the members left last week).  Allied says he expects this new pickup to work well for EnVy, and he says they should be a top 3 NA seed.
So what's the future for Allied?  He says he may try to extend his competitive eSports career in yet another game (he played Smash and Starcraft II before finding success with SMITE), but currently he just has plans to stream SMITE and other games regularly.
Watch the video here:

Reactions to the news:
@EnVy_Allied you are legitimately the reason I know how to support and play the game

— Jeffhindla (@Jeffhindla) February 14, 2016
@EnVy_Allied the original multirole player. You better still come to LANs.

— John Salter (@xBaRRaCCuDDa) February 14, 2016
@EnVy_Allied I love you man and I hope everything works out for you.

— Brett Felley (@EnVy_MLCst3alth) February 14, 2016
@EnVy_Allied @MLCst3alth u quit cigarettes and now smite wow what a quitr

— Bart Koenigsberg (@akaBORT) February 14, 2016