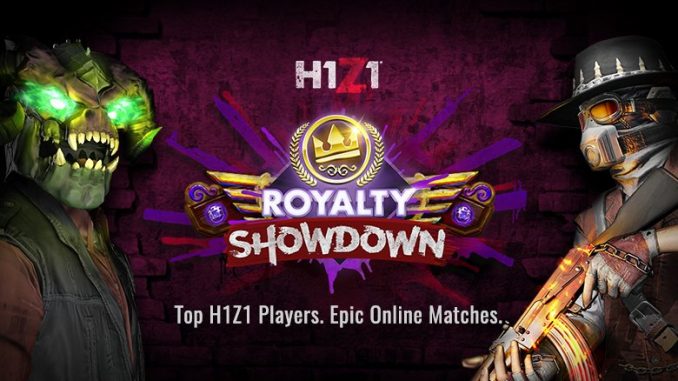 It's time to prove you can survive with the best in the H1:Z1: King of the Kill Royal Showdown.  It's the first H1:Z1 tournament for the European region, and it will be streamed on Twitch on May 25th.  Players and viewers will be able to earn special weapons in the game by watching/playing.
Qualification matches are happening now and will continue through May 22nd.  The players at the top of the pre-season leaderboard will be chosen to participate in the event.
Follow the current leaderboards stats and find Royal Showdown details here.
---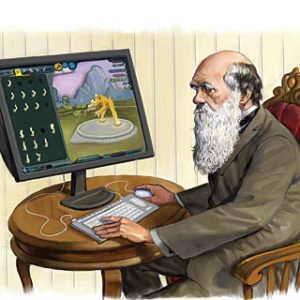 Ever wanted to become a semi-pro gamer, but fear you've aged out of contention?  Think again.
As Kotaku spotted this weekend, DreamHack Summer 2017 in Jönköping, Sweden is hosting four amateur CS:GO tournaments at the event, including a "Senior" tournament for players over 30.  
Up to 64 teams can compete in the Best of One group stages.  The tournament winners will receive 10,000 SEK (approximately $1137.36 USD).  The event runs from June 17th-20th.
There is also a "Juniors" tournament for players under 18, a "Female Championship", and a "Free for All" tournament to cover all of the bases.
More DreamHack Summer Information
After doing a bit of research, the oldest current pro player we could find is Jonathan "MusambaN1" Torrent, a 30-year-old player for Spanish team Giants Gaming.
---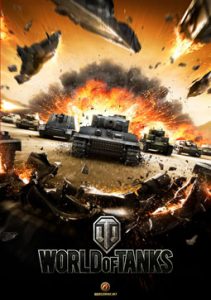 Hanging out with pros, getting predictions from an all-knowing lobster, and non-stop tank action are all part of the 2017 Wargaming Grand Finals.  Twelve of the top World of Tanks teams will be competing for a share of the $300,000 USD prize pool May 23rd through the 28th at the VTB Ice Palace in Moscow, Russia.
Participating Teams: Oops – The Tough Giraffes (EU), DiNG (EU), eClipse (NA), Team Efficiency (APAC), Natus Vincere G2A (CIS), Kazna Kru (EU), EL Gaming (APAC), YaTo Gaming (China), Not So Serious (CIS), TORNADO ENERGY (CIS), Brain Storm (CIS), Elevate (NA)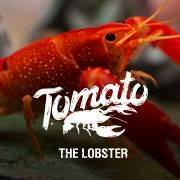 The event celebrates the end of the 2016–2017 season, and in a press release, the organizers promise to turn the Ice Palace in Moscow into a World of Tanks battlefield.  Adding to the spectacle, the Wargaming.net League has called in some help on the analyst desk:
"For the first time ever, the Wargaming.net League has called on a supernatural crustacean to predict the winning teams in Grand Finals 2017 by choosing between two possible outcomes. Viewers can tune in to the livestream to see Tomato the lobster decide the fate of this year's Grand Finals." – Wargaming.net Press Release
You can watch all of this here, starting May 23rd at 11am MSK (4pm EST).
Follow Tomato, the clairvoyant crustacean on Facebook: https://www.facebook.com/tomatothelobster/
---
May 15th will bring a more content surrounding For Honor Season Two: Shadow and Might, a melee brawler game via a live streamed tournament on Twitch.
Players including Cartoonz, Tru3ta1ent, and iSkys will battle it out with two new Heroes, Shinobi and Centurion, facing off against For Honor's entire cast of deadly heroes.  In between the gameplay, Ubisoft staff will provide information about the upcoming changes to the game and new content coming out soon.
Some of the new features: two additional heroes, two extra maps, new customization items and gameplay updates.  Maps and gameplay updates will be free for all players at the start of Season Two.  The new heroes, the lethal Shinobi and the fierce Centurion, will be available for free immediately for Season Pass holders on May 16th, while all other players will be able to unlock them with in-game Steel on May 23rd.
Find out more about For Honor here.