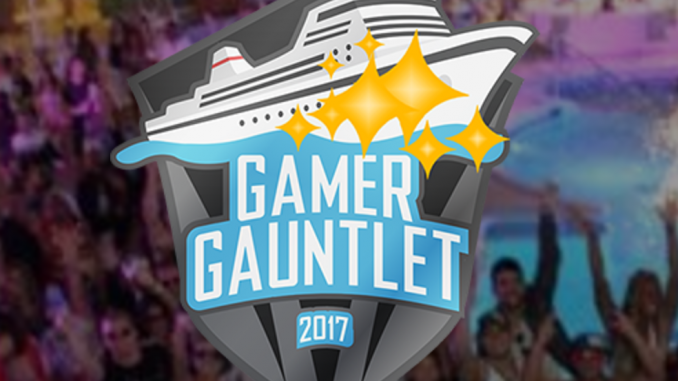 Several invitational tournaments to be held aboard a cruise ship
Surf, sand, and sun: all aspects of a fabulous vacation, or in this case, the setting for several esports tournaments coming in October.  The Gamer Gauntlet is a gaming event set aboard a cruise ship that will sail from Port Canaveral, Florida to the Bahamas via the Royal Caribbean Majestic on October 20th-23rd.
This is not the first or only cruise featuring video gaming – many cruise ships with Royal Carribean's fleet have been upgraded over the past few years specifically to include facilities that can accommodate gamers.  Gaming cruise GaCuCon set sail just this past February.
A company called Gamer Tech Events is putting on the Gamer Gauntlet, which will feature invitation-only esports tournaments for teams from Call of Duty's Female Pro League, CS:GO, Super Smash Bros: Melee, Overwatch, Street Fighter V, Injustice 2, SMITE, and H1z1.
The cruise will also feature entertainment and meet and greets with various celebrity guests, including YouTube personalities, UFC fighters, video game voice actors, and members of the esports community.
Spectator tickets will go on sale April 11th, and the event is limited to people over 21 years old.