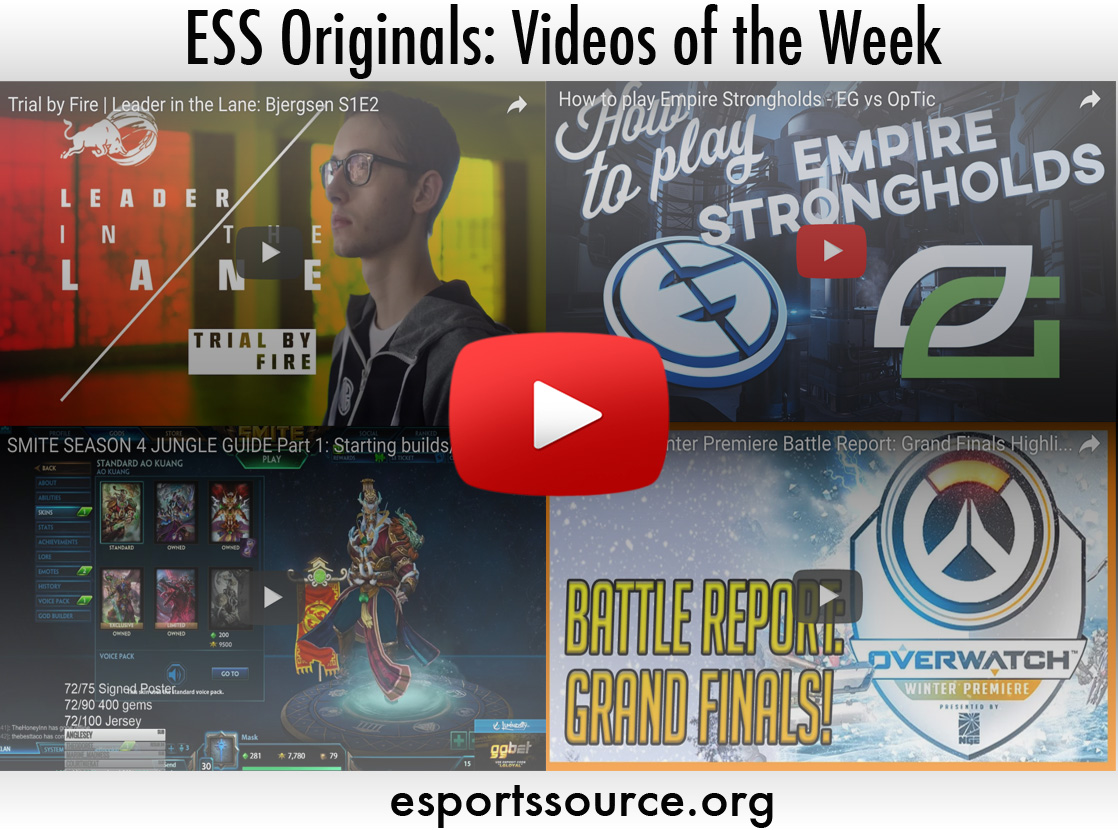 ESS Originals brings you a variety of esports video content to fill your hours with competitive gaming glory and amusement.  This week is loosely themed "how to", with videos about a burgeoning esports career, getting into an Overwatch event, and how to play your role in different titles.
Do you have a video recommendation for our VOTW?  Leave it in the comments below!
---
League of Legends/ Leader in the Lane: This video is part two of a three part web series profiling Team Solomid mid-laner Soren "Bjergsen" Bjerg.  The "Trial by Fire" episode focuses on Team Solomid's struggles in 2014, and features candid statements from Bjergsen about why TSM Founder and Coach Andy Dinh dropped all of the roster except for Bjergsen.  All three part of the series are available here.
SMITE/ Season 4 Jungle Guide: Luminosity Gaming player Mask offers the first part of a guide for SMITE players who are looking for the most efficient and powerful jungle builds early in the game.
Halo/ How to Play Empire Strongholds:  Evil Geniuses Halo coach Towey breaks down a scrimmage between his team and OpTic Gaming's Halo squad and gives tips and tricks to players who are looking to improve their game.
Overwatch/ Winter Premiere Battle Report:  JoRoSaR offers up commentary and highlights from the weekend's Winter Premier to help new and old fans get into the competitive Overwatch scene.